Children's 'cancer commutes' costs double those of adults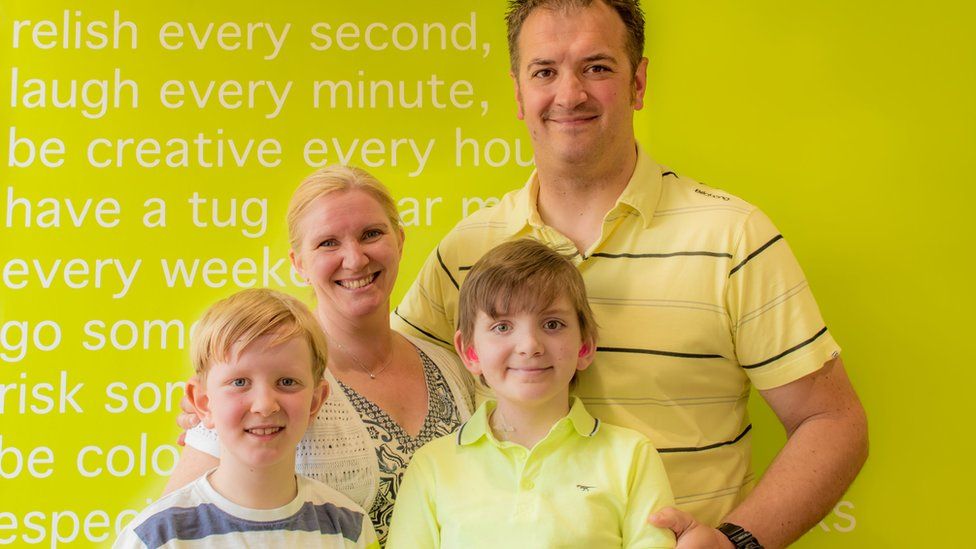 The mother of a boy with blood cancer says the family could go into debt because of long commutes for treatment.
Research from children's cancer charity Clic Sargent found the "cancer commute" costs for children are double those for adults because they have to travel twice as far on average.
Nicky Brown and her son Oliver, 10, live in Plymouth, but the closest treatment for children is in Bristol.
She estimates they spend about £120 every week on the round trip.
Oliver was diagnosed with blood cancer in August 2016.
He was given the all clear in May 2017 but relapsed earlier this year and is currently undergoing a second stem-cell transplant.
Mrs Brown said: "On a good day the journey takes just over two hours each way, but with the holiday traffic over the summer it has sometimes taken as long as four hours each way.
"We have made that journey every week since May."
She said the family has so far spent £1,280 on petrol this year as they travel to and from their nearest specialist treatment centre, Bristol Royal Hospital for Children.
She's also had to give up work due to the time commitments of her son's treatment.
"If this goes on a lot longer it will have significant consequences and we are going to end up in debt."
The Chief Executive of Clic Sargent, Kate Lee, said: "No parent should ever have to worry about not having enough money to take their child to hospital for cancer treatment.
"The current Government travel cost scheme is not fit for purpose and available to too few families."
Clic Sargent has started a petition for the Government to establish a Young Cancer Patient Travel Fund.
"We know that families are really struggling financially, relying on charity grants, borrowing money from family and friends, wiping out savings or facing being plunged into debt," added Ms Lee.
Related Internet Links
The BBC is not responsible for the content of external sites.