Cyprus-based drug dealer who got mum to run business jailed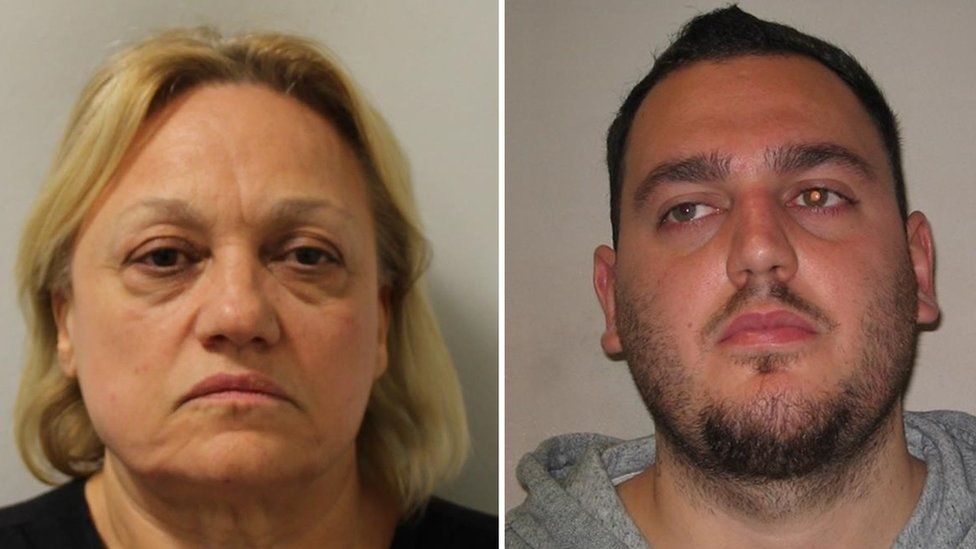 A Cyprus-based dealer who got his mother to run a £300,000 drug ring from the UK has been jailed.
George Pikounis set up a crack cocaine and heroin supply line from London to Plymouth and then moved to Pyla in Cyprus where he controlled it by phone.
His mother, Helen Katsigianni, took over the day-to-day running of the scheme and took regular flights abroad to deliver the profits.
Three members of the drugs gang based in Devon were also sentenced.
Martin Payne helped run the business from Plymouth and was identified by officers after Katsigianni took regular taxi journeys from the station to his home.
Pikounis, 29, of Pyla, Cyprus; Katsigianni, 67, of Wood Green, London; and Payne, of Keswick Close, Plymouth, were jailed for eight, three and a half and six years respectively by Judge Timothy Rose at Exeter Crown Court.
Couriers Alan Welch, 45, of Fleet Close, Newton Abbot, and Nicola Baxter, 39, of Blandford Road, Plymouth, received sentences of 15 months and two years, both suspended for two years.
All admitted conspiracy to supply heroin and crack cocaine.
Detective Constable Chris Louca, of Devon and Cornwall Police said: "The investigation team produced more than 10,000 pages of evidence that provided the court with a detailed account of the many facets of the investigation, including mobile phone data and financial records.
"The level of detail in the evidence was key to the defendants entering early guilty pleas and successfully convicting those who chose to stand trial."
Related Internet Links
The BBC is not responsible for the content of external sites.