Devon roof ordeal man, 102, hidden in gulley, says paramedic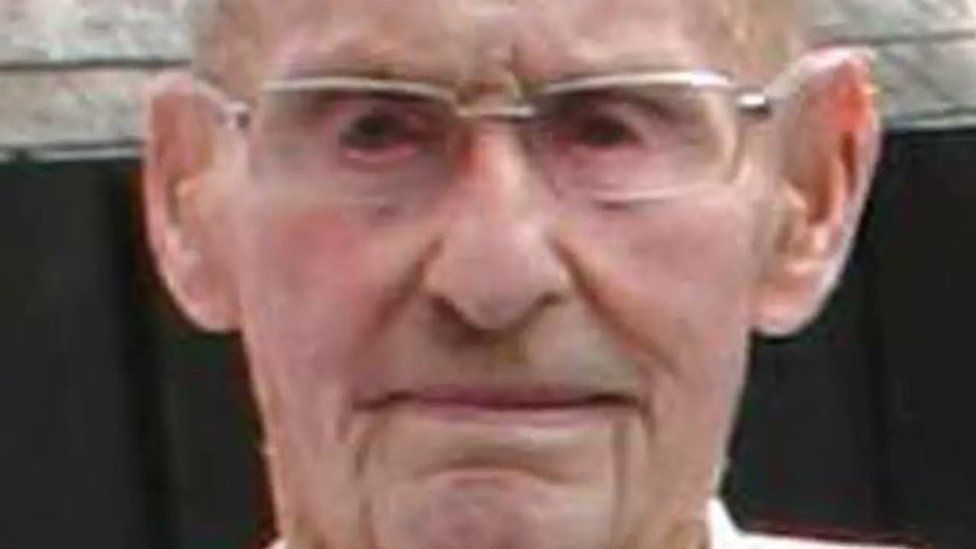 A 102-year-old man who had been stuck on the roof of his house for three days was lying in a gulley.
Ron Easton was found on the flat roof at Bigbury-on-Sea on Wednesday morning after a neighbour was alerted by a build-up of milk bottles and papers.
The former racing driver - known as "Ton-Up Ron" - was described as being "in a bit of a pickle" by paramedics.
No-one had seen or heard him since Sunday when he is thought to have fallen while fixing an aerial.
Paramedic Nigel Toms said Mr Easton had a bucket of tools by his side and was "lying face down on a garden rake".
"His life was definitely at risk, so he's a very fortunate man," he said.
Former racing driver Mr Easton was airlifted to Derriford Hospital in Plymouth where he remains in a stable condition.
Neighbour Pat Chadwick said: "There's a lot of people walking up and down the road here because it's half term week but no-one heard him."
Retired Dave Wallis, who was first to find Mr Easton, said in a 999 call: "I daren't touch him.
"I can't get no response from him. He's breathing but he's not talking to me.
"I shouted his name but got no response from him."
Mr Easton is known locally as Ton-Up Ron, for his love of cars and is still seen driving around the area in his blue MG.
He learned to drive as a taxi driver and drove trucks carrying heavy guns during World War Two.
At the end of the war he set-up a car-rental business, which he ran until his retirement.
Louise Wainwright, editor of newsletter Bigbury News, said: "Ron is a real fighter and I hope he makes a full recovery. "This case raises questions about community.
"It's about making relationships and checking on people, especially our valued elders, and I wonder if this event will change the way we watch over them."