Homeless charity head 'gagged' over universal credit remarks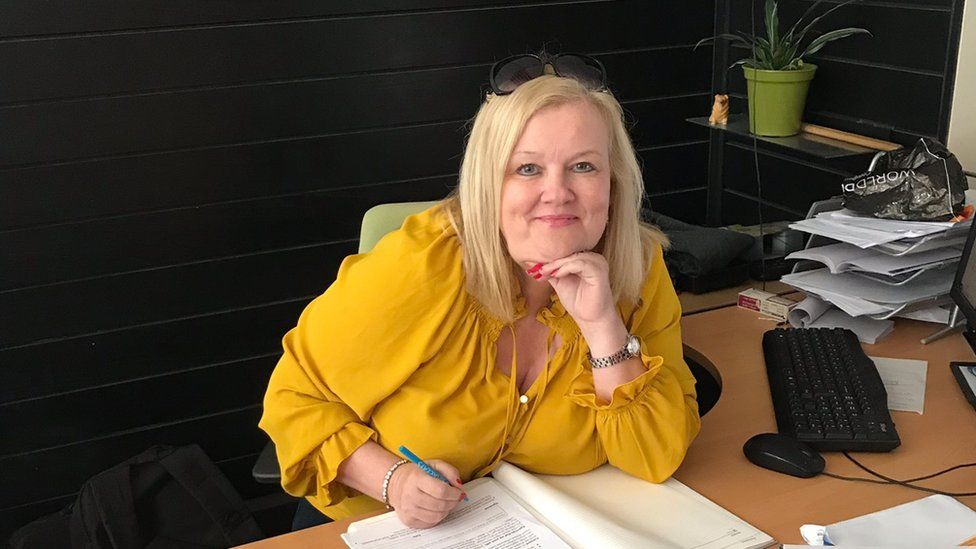 A charity head said she was told her organisation may miss out on National Lottery funding if she continued to criticise universal credit.
CEO of Humanity Torbay, Ellie Waugh, posted a video saying she was told to stop speaking out about contentious issues or risk losing out on a grant.
In a statement, the Big Lottery Fund said it was "concerned" about the case.
It said it did not withhold funding from organisations on the basis of what they said publicly on social issues.
"We do not prevent any grant holder from voicing their views on an issue that is important to them, their organisation or community," it said.
"We are looking into how this could have arisen as a matter of urgency."
Humanity Torbay was visited on 15 October as part of its application for a three-year £125,000 grant which would pay for rent, heating, a mental health councillor and two staff members.
Ms Waugh, who pays for the rent on her building in Torquay, Devon, claims the National Lottery inspector did not seem interested in the charity and made her cry after repeatedly criticising her during her three-hour visit.
"She told me I needed to go on a media awareness course, to stop doing videos, to stop speaking out and that the National Lottery wouldn't put up with it," she told the BBC.
"She also said we shouldn't have a website or a social media presence - but that's how we get our donations."
Ms Waugh, 53, said she had spoken to the chief executive of the National Lottery who told her he would look into the case.
Related Internet Links
The BBC is not responsible for the content of external sites.