'Predatory' Exeter paedophile jailed for 24 years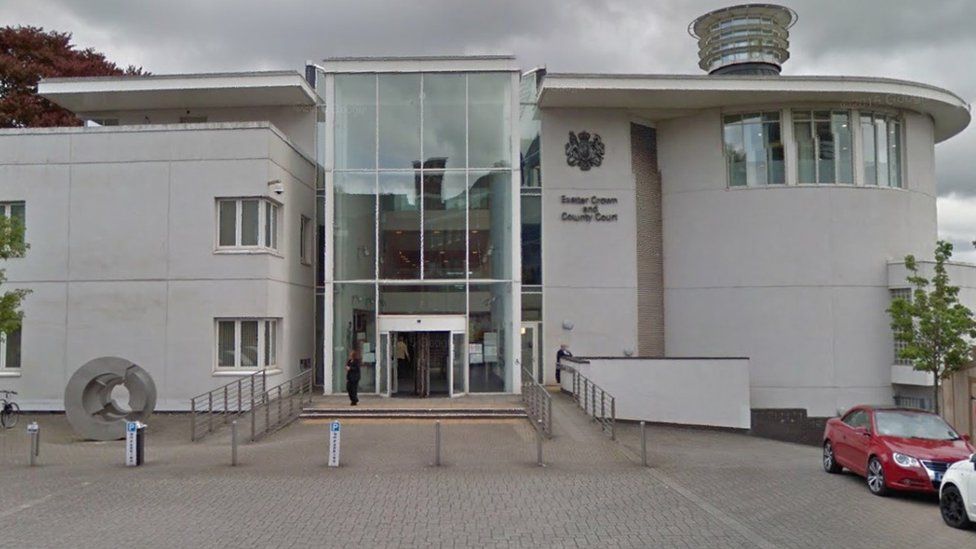 A "predatory" paedophile has been jailed for sexual offences stretching back more than 40 years.
The 70-year-old Exeter man was found guilty of 32 offences including rape and sexual assault on his daughter, as well as sexual assaults on his granddaughters and other children.
A judge at Exeter Crown Court praised a member of the man's family for speaking out over the abuse.
He was jailed for 24 years with a one-year extended licence.
The defendant's identity has been withheld to protect his victims' identities.
During the two-week trial he denied nine rapes, one attempted rape, and 10 other sexual assaults on his daughter.
He also denied eight indecent assaults against children outside of his family, and four offences of sexual assault or sexual activity with his granddaughters.
Judge Peter Johnson told him he was a "sexual predator" who had caused "irreparable rifts" in his family.
Mr Johnson told the court the last victim, the defendant's 13-year-old granddaughter, was molested in 2015.
He praised her "courage" which ended a 40-year "wall of silence" surrounding the abuse.
"She deserves great credit and respect. The harm you have caused is extremely high," the judge said.
"The victim impact statements show it is incalculable. You have not shown a jot of remorse."
Mr Nicolas Gerasimidis, defending, said his client was currently being treated for a serious illness.
Related Internet Links
The BBC is not responsible for the content of external sites.