Dawlish farmer had 'blood over hands' after woman died in machinery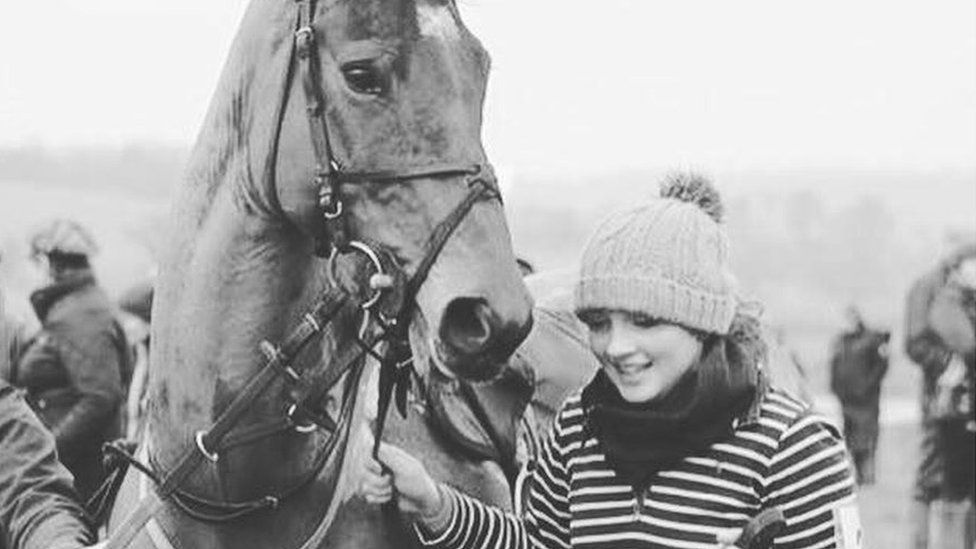 A farmer was found with blood over his hands and arms after a woman died when her hair and clothing became trapped in a milling machine, a court has heard.
Lauren Scott, 20, suffered fatal injuries from a rotating shaft on a farm near Dawlish in Devon in 2017.
Farmer and land-owner Neil Carpenter, who found her after the incident, said there had been a bang, her brother James Scott told Exeter Crown Court.
Mr Carpenter, 45, from Dawlish, denies manslaughter by gross negligence.
Ms Scott, who was volunteering on the 10-acre smallholding, died at the scene from multiple injuries.
Her hair and clothes were caught in a power take-off (PTO) shaft attached to the pre-World War Two milling machine and a tractor in the incident in a barn on Springfield Farm on 4 March, the court was told.
On the day she died, Mr Scott and other family members went to the smallholding and said Mr Carpenter "had blood all over his hands and up his arms".
"I asked him what happened but didn't really get an answer. He said there was a bang," he said.
Mr Carpenter called 999 after he found her, the court was told.
Mr Scott told the court his "bit of a tomboy" sister was a "mechanically-minded girl" who had grown up around machinery.
Their father, Gary Hooper, a mechanic was "very strict" in warning his children about the dangers of such equipment and her knowledge of farm safety was good, he added.
The court has heard the "dangerous" shaft, which caused "catastrophic" injuries, should have been fully covered but was exposed in places.
Parking warden and part-time farmer Mr Carpenter has admitted two health and safety breaches in connection with Ms Scott and two other volunteer workers in 2015.