Ex-soldier Christopher Harris 'died triggering mine'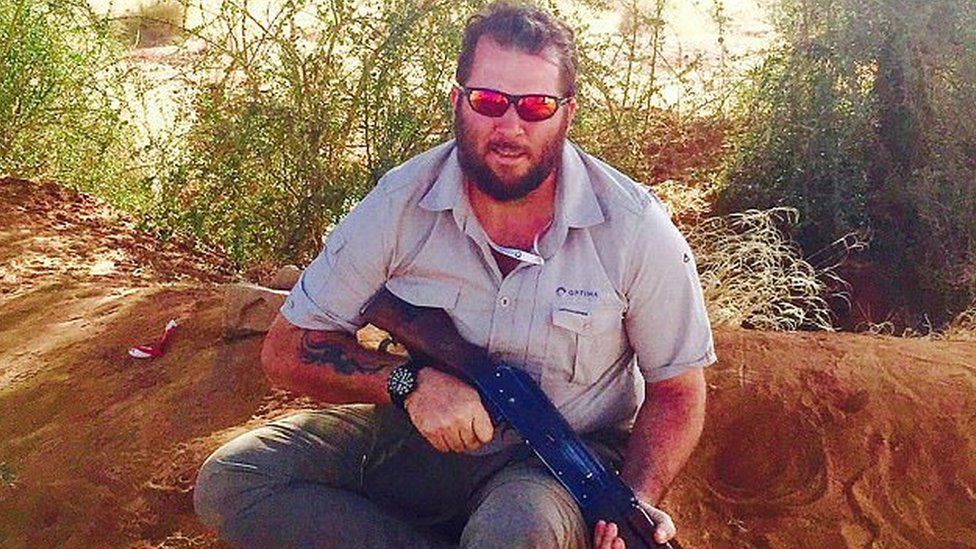 A former British solder died when he triggered a ball bearing-packed mine in Syria, an inquest heard.
Christopher Harris, 41, died in the blast at a warehouse near Raqqah
The ex-Royal Engineer, who served in Iraq and Afghanistan, was working for US contractor Tetra Tech to clear mines, when he died in October 2017.
Mr Harris, of Exmouth, Devon, was walking up a ramp when he triggered the 10-15kg device, which was hidden by sacks, the Exeter hearing was told.
He had already identified two other mines and marked them with a red spray, the inquest heard.
His team leader Andy Hessering told the hearing: "Christopher walked up the ramp where there were black plastic bags and brown hessian sacks.
"He walked forward and there was a large explosion. I was blown backwards.
"Chris was lying on the ground with multiple injuries. He was not breathing."
In a narrative conclusion, Greater Devon coroner Philip Spinney said Mr Harris died from injuries caused by the improvised explosive device (IED).
Dr Russell Delaney, who carried out a post-mortem examination, said Mr Harris would initially have been left unconscious, but unaware of what had happened because of his injuries.
Mr Harris's father and brother who attended the inquest left without making any comment.
Tetra Tech said that since his death it had made a number of recommendations on dealing with IEDs in a hazardous area.
Related Internet Links
The BBC is not responsible for the content of external sites.