Assaults on South West emergency services 'unacceptable'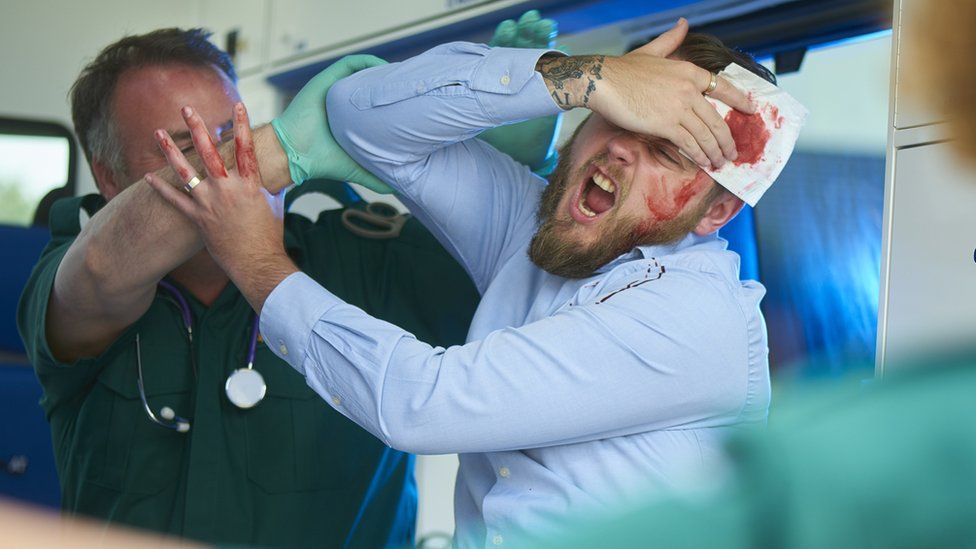 Assaults on emergency services staff on duty across south-west England are "unacceptable", bosses say.
Ambulance, police, fire and healthcare services said attacks saw staff suffer serious injury, verbal abuse, spitting and biting, and sexual assault.
Police said they were expecting more than 1,400 officers in Devon, Cornwall, Dorset, Bristol and Somerset to be attacked by the end of the year.
The services have launched an awareness campaign to reduce the number.
The South Western Ambulance Service Foundation Trust (SWASFT) said it recorded 1,049 assaults on its staff between January and December 2017.
The trust covers Cornwall and the Isles of Scilly, Devon, Dorset, Somerset, Gloucestershire, Wiltshire and the former Avon area.
Assaults on south west police officers expected in 2018:
Avon & Somerset Police - 701
Devon & Cornwall Police - 491
Dorset Police - 214
It was thought figures would "not represent the entirety of assaults, as many are never reported", the emergency services said.
Devon and Cornwall Police Assistant Chief Constable Paul Davies said staff had "signed up to helping and protecting the public, not coming into work each day with the risk of being assaulted".
"The impact this can have on them, their colleagues and their families can have lasting effects long after physical scars have healed," he added.
The campaign is being supported by Exeter City Football Club and the Exeter Chiefs rugby squad.
The teams are encouraging people to get behind the initiative by showing their support on social media with the hastags #Unacceptable and #Goals999.
Related Internet Links
The BBC is not responsible for the content of external sites.