Pair killed by ecstasy at Basshunter Plymouth gig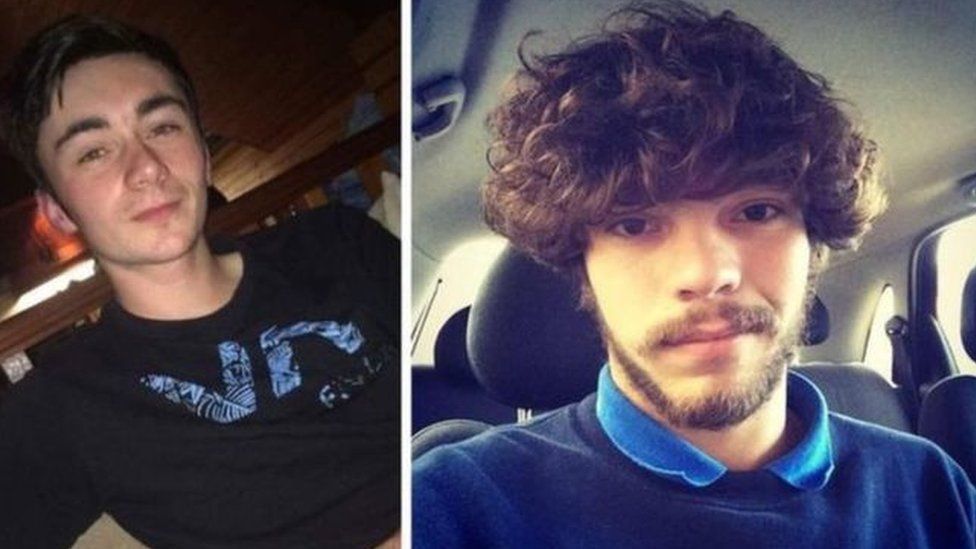 Two teenagers died with "very high" levels of MDMA in their blood after taking ecstasy at a Basshunter gig.
Aaron Reilly and Joshua Brock, both 19, were rushed to hospital after passing out in a Plymouth nightclub in December.
Plymouth Crown Court heard how tests showed MDMA levels in their blood were "well within the range where death has been attributed to MDMA alone".
Charlie Gregory, 19, of Chagford, Devon, has admitted supplying the drug.
He previously admitted one count of possessing the class A drug and four counts of supplying it.
The judge told him he faced a "very real prospect" of going into custody.
The court heard he bought the drug on the dark web for £56 after he and friends booked tickets for the gig at Pryzm nightclub.
Mr Reilly and Mr Brock were pronounced dead shortly after being taken to hospital after collapsing in the club at about 02:00 GMT on 9 December.
Ecstasy and MDMA, which forms part of an ecstasy pill, are the most commonly used club drugs
MDMA is the base that ecstasy is made from before it is mixed with other chemicals and nasties to form a tablet
MDMA is sold as a powder that is snorted or swallowed
Different ecstasy tablets contain different amounts of MDMA, and there is no telling how "pure" each tablet is, which can put you at risk
Adjourning the case for a probation report, Judge Paul Darlow told Mr Gregory - who faces a sentence of up to three years - that he was making "no promises".
"It is very important that he understands that all options are open and custody remains a very, very real prospect."
Mr Gregory was granted bail to appear before the court for sentence on 22 November.
Related Internet Links
The BBC is not responsible for the content of external sites.