MPs told Devon and Cornwall Police is 'on a cliff edge'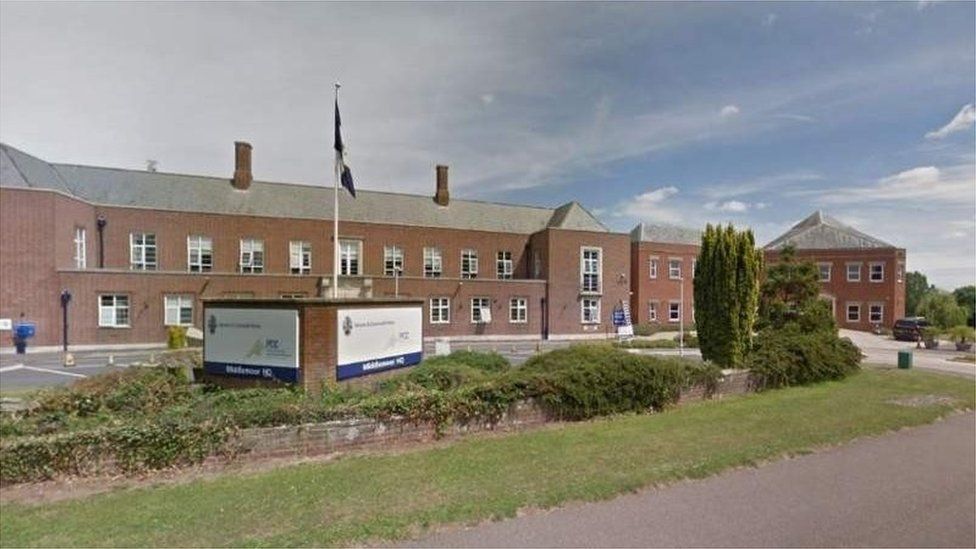 A police force is "on a cliff edge" due to fewer officers and an increase in demand, a letter by a police federation claims.
Devon and Cornwall Police Federation has written to all MPs in the two counties and says "administrative burdens" are also to blame.
The force has urged the government for more funding to "protect communities".
The Home Office said it recognised demand had changed and more money was being spent.
The federation's chair, Andrew Berry, said: "There is not enough money to properly fund policing in Devon, Cornwall and the Isles of Scilly.
"The policing budget for our force has reduced by £15m in cash terms since 2010/11 and, during that time, we have lost 975 personnel, including 510 police officers - that is 15% less police officers."
Mr Berry said police work had increased due to the amount of recorded crime growing - 31% in last two years - and the "complexity of the crime and the administrative burdens".
"For instance, an allegation of rape by a vulnerable person may bring with it a mass of digital material and social services records to review and schedule even before the CPS looks at the case," he said.
Chief Constable Shaun Sawyer said UK police forces had 20,000 fewer officers since 2010.
Mr Sawyer added: "Due to continuing government cuts to our budget, policing within the UK, including Devon and Cornwall does not have the resources to investigate all crimes equally, and decisions are having to be made on what we can and can't put our resources into.
"This is alongside an unprecedented increase in the reporting of sexual offences, as well as new crime trends including digital crimes.
"The adage of 'cuts have consequences' remains true, and simply put we need greater funding from the government to help us protect our communities better."
A Home Office spokesman said it was increasing total investment in the police system by over £460m in 2018-19.
Related Internet Links
The BBC is not responsible for the content of external sites.