Dawlish farm death accused had 'banned use of machine'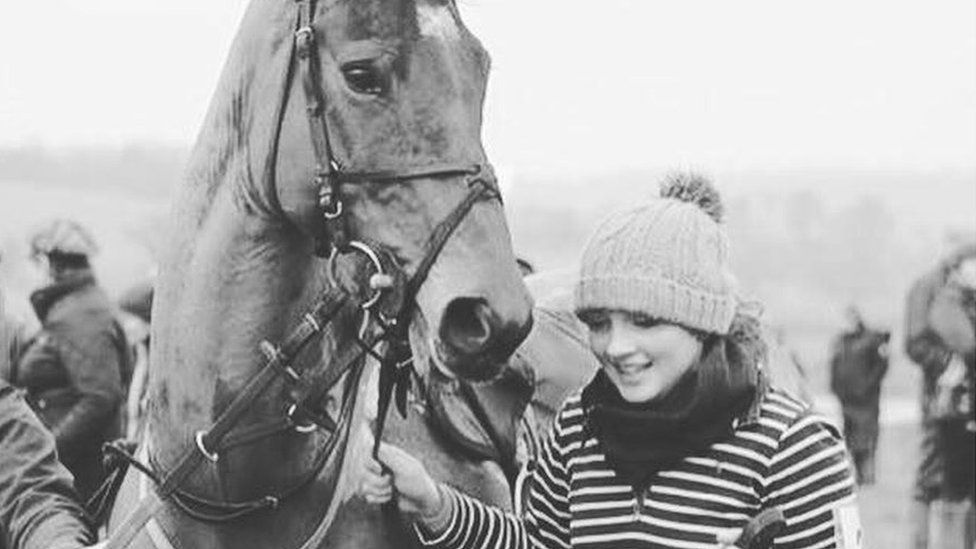 A smallholder on trial for the manslaughter of a farm volunteer said he did not let her use the unsafe milling machine that killed her.
Neil Carpenter broke down in tears as he told a jury about finding the body of Lauren Scott, 20, on his farm at Dawlish, Devon, on 4 March 2017.
Miss Scott, who had been helping out at the smallholding, died after her hair and clothing became entangled in the drive shaft of a milling machine.
Mr Carpenter denies manslaughter.
The 40-year-old, from Dawlish, is accused of causing Miss Scott's death by gross negligence.
He told Exeter Crown Courte would never have let her use the machine "in a month of Sundays" - and only used it himself when it was fenced off.
He said he knew the milling machine was potentially dangerous and banned Miss Scott and other volunteers from trying to use it.
The prosecution allege that he ought to have repaired the broken covering on the shaft which connected the machine to a tractor and powered it, known as a power take-off (PTO).
They say he must have known about the milling operation because he was seen starting the tractor in the background of a video filmed by Miss Scott but he denies this.
Mr Carpenter said he found her on the ground after hearing a bang.
"She shouldn't have been down there," he said.
"There was no need for her to be there. It was never one of her jobs."
Asked about the video, he said he could not remember starting the tractor.
He said: "The machine was broken and we were not milling corn. I had no reason to get on the tractor."
He added that in "hindsight" he should have bought a new cover for the PTO.