PM 'proud' to back Astor statue bid in Plymouth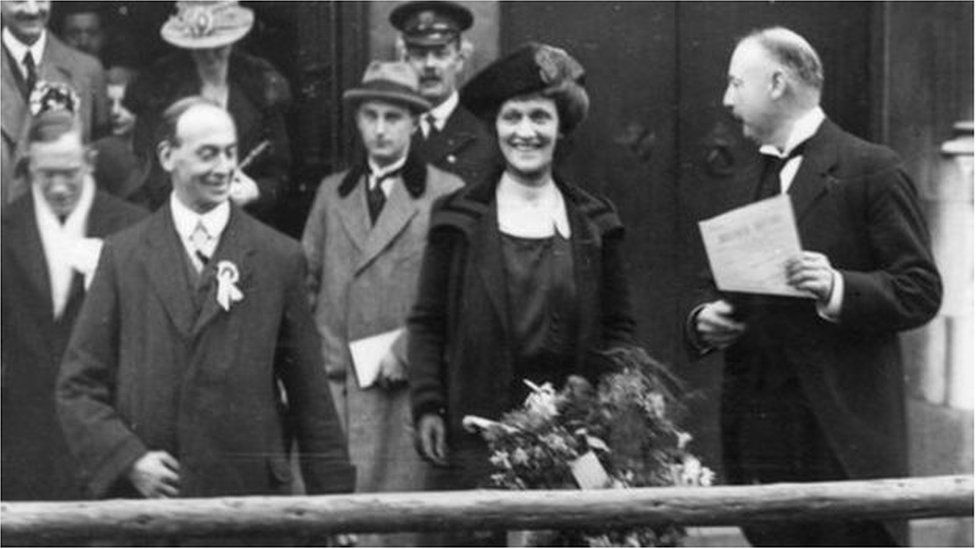 Prime Minister Theresa May says she is "proud" to back a campaign for a statue of Nancy Astor, the first female MP to take her seat in the House of Commons.
Plymouth Labour MP Luke Pollard is aiming to mark the 100th anniversary of her election in 1919 to the Plymouth Sutton ward.
It is hoped the statue will be near Conservative Lady Astor's former home on Plymouth Hoe.
Mr Pollard said Mrs May's support was "superb news".
"I hope the PM's support will help us raise the funds we need to erect a statue in time for the centenary of Nancy's election in November 2019," he said.
The cost of the statue will not be known until a design is chosen in a competition which is being launched later this month.
Mrs May said Lady Astor "paved the way for the many, but still too few, women who have followed in her footsteps over the last 100 years".
She said that the Plymouth "and the whole UK should be proud of the great strides Nancy Astor made for equality and representation".
"I am proud to serve as the UK's second female Prime Minister in a Parliament with more female MPs than ever before," she said.
"But I want that number to continue to grow - so I am proud to support this initiative to mark the centenary of Nancy Astor's election with a statue, and hope it will inspire new generations of women and girls to play their full part in our democracy."
The first woman to be elected to Parliament was Constance Markievicz in 1918, but, as a member of Sinn Fein, she had disqualified herself by refusing to take the oath to the monarch.
Lady Astor kept her Plymouth seat, which she fought after her husband became a viscount, until the 1945 election when she decided not to stand.
Related Internet Links
The BBC is not responsible for the content of external sites.