South Western Ambulance staff 'victims of bullying'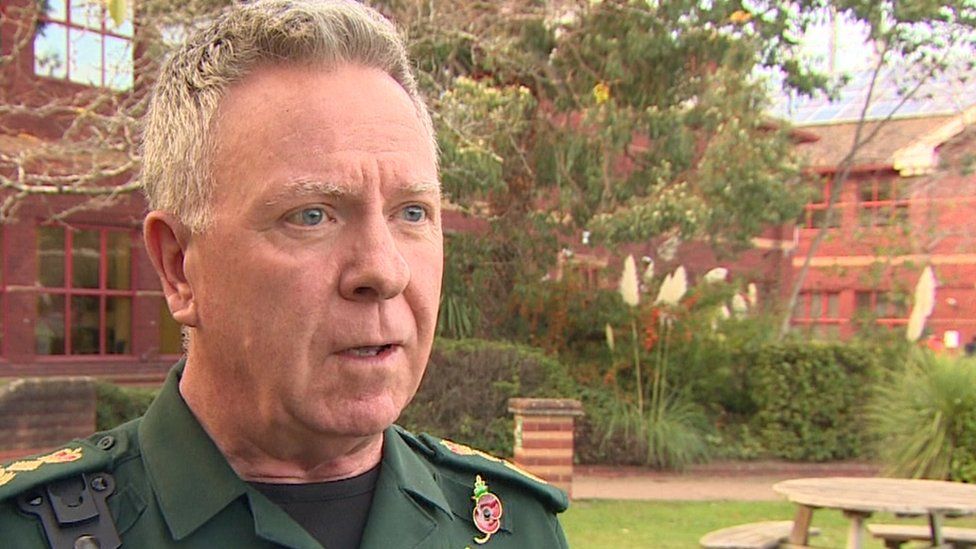 Hundreds of staff have witnessed bullying and some suffered sexual intimidation at an ambulance service, an independent report has found.
The report, commissioned by South Western Ambulance Service and the union Unison, said people had watched pornography and play-acted sexual acts.
It was commissioned after complaints about managers and other employees.
The trust said it was investing in staff support services and developing new training for managers.
The inquiry found a third of the 4,500 staff had witnessed bullying, mostly of their colleagues but also of managers.
Some staff said they felt intimidated in the workplace by sexual behaviour.
Report author Prof Duncan Lewis, of Plymouth University, said "budgetary pressures and rising demands" had "led to tensions between all grades of staff" which "can develop into bullying and harassment".
Chris Nelson of Unison said that "for too long the culture within areas of the ambulance service has been all wrong".
He said "inaction of some managers meant that bullying and other bad behaviour was effectively given the green light".
"Whenever staff complained, they felt that the perpetrators were let off the hook, and sent away with a slap on the wrist, or a training course at best," he said.
Trust chief executive Ken Wenman said "inappropriate behaviour" by staff included "banter that may have been acceptable years ago, but is not acceptable today".
He said the report would be a "catalyst for significant change", with the trust developing new training for managers and investing in staff support services.
Concerns raised by workers would remain "absolutely confidential", Mr Wenman added.
The trust covers Cornwall and the Isles of Scilly, Devon, Dorset, Somerset, Gloucestershire, Wiltshire and the former Avon area.
Related Internet Links
The BBC is not responsible for the content of external sites.