Teen jailed over friends' Basshunter gig MDMA deaths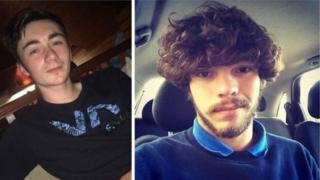 A teenager has been jailed for supplying the MDMA that killed two of his friends.
Charlie Gregory bought £56 of the ecstasy powder from the dark web for him and his friends to take at a Basshunter gig in Plymouth.
Aaron Reilly and Joshua Brock, both 19, collapsed after taking the drug at Pryzm nightclub in December.
Judge Robert Linford said he had "no alternative" but to jail Gregory, sentencing him to 14 months.
He told the 19-year-old university student: "No judge wants to imprison someone like you."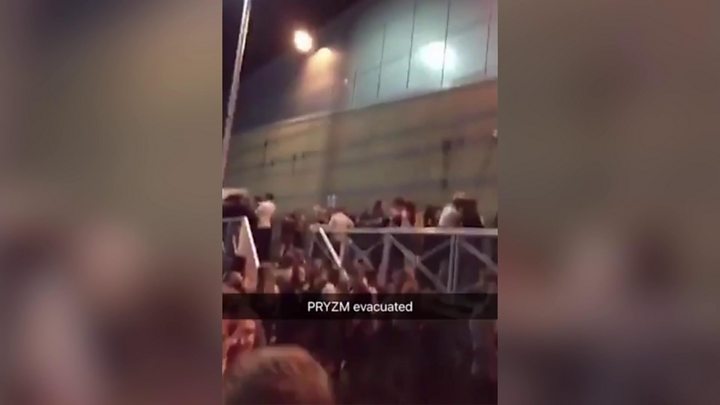 Gregory said the amount of drugs taken was "generous", because he had not used scales to measure them.
Prosecutor Llewellyn Sellick told the court that the defendant put the drugs down his trousers to smuggle them into the venue.
Once inside he handed out a "bomb" to Mr Reilly, Mr Brock and another teenager, and swallowed one himself.
About an hour later, Gregory gave the victims another dose.
'Blames himself bitterly'
Mr Reilly and Mr Brock collapsed in the club at about 02:00 GMT on 9 December and died in hospital soon after.
Stephen Nunn, mitigating, said Gregory was 18 at the time and had no previous convictions.
He told Plymouth Crown Court that Gregory had been "naive" and "blames himself bitterly for the death of his two friends".
"This happens too often at these clubs. People are oblivious to the risk of taking drugs, despite no amount of telling, until it happens," he said.
"They were all good lads. He will have to live forever with the death of two friends, and nothing he can do can change that.
"He is dreading this day. He tries to be a man but he is still a boy."
Gregory, who shook in the dock while awaiting sentencing, admitted four counts of supplying MDMA and one of possessing the class A drug.
The court heard how MDMA levels in the blood of Mr Reilly and Mr Brock were "well within the range where death has been attributed to MDMA alone".
Mr Brock, from Okehampton, was said to be "a loving son to Steve and Sandra, an inspirational brother to Liam and Demelza and a loyal mate to all his friends".
"Don't play Russian roulette with your life. One moment of madness led to this tragedy," his family said in a statement.
"Instead of a Christmas present this year we are buying a headstone."
The family of Mr Reilly, from Newton Abbot, described him as "a much-loved son, brother, grandson and boyfriend" who loved skateboarding and playing computer games.
"No one could ever imagine the pain and heartbreak we have had to go through because of what happened," his family said in a statement.
"How many more teenagers are going to lose their lives before they realise that they are gambling with their lives every time they experiment with MDMA?"