Plastic-free Devon school praised by education secretary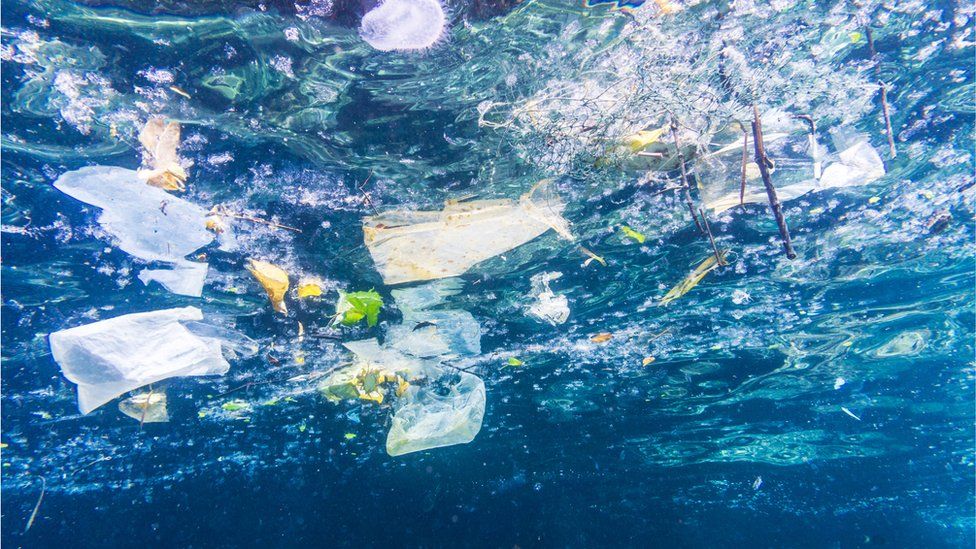 A primary school has been praised by the education secretary for becoming the first "plastic-free" school.
Georgeham Primary School, near Croyde, Devon, cut out single-use plastics such as cling film, replacing it with foil.
Education Secretary Damian Hinds has urged all schools to follow, saying plastics harm the environment.
The status was given to the school by the charity Surfers Against Sewage. Head teacher Julian Thomas said minor changes had reduced plastic use.
A spokesman for Surfers Against Sewage said the school had hit "five crucial targets" including a "plastic audit".
"The key changes that enabled the school to go plastic free included getting rid of plastic from the school's supply chain and replacing single-use plastic with plastic that can be easily recycled," the charity said.
Mr Thomas said the most important part of the process was getting children "passionate" about reducing waste.
He said larger schools could follow suit, and could find going plastic free "easier" because they would have more staff to help out.
The school's catering manager, Keri Lambert, said they had started by replacing individual milk cartons for reception students with larger containers - with milk dispensed and drunk from reusable beakers.
Cling film covering food bowls was replaced with foil and reusable plastic containers in the dining hall, along with sauce sachets, which were eliminated.
Individually packed ice creams and non reusable tubs were replaced with products in reusable tubes.
The school has also agreed with its food supplier for plastic packaging on fruit and ingredients will be taken back and recycled in bulk.
Ms Lambert said the school was now "saving money" as a result of the changes.
Mr Hinds said he wanted to support "every school" to go plastic free by 2022.
In October the European Parliament voted for a complete ban on a range of single-use plastics across the union in a bid to stop pollution of the oceans.
MEPs backed a ban on plastic cutlery and plates, cotton buds, straws, drink-stirrers and balloon sticks.
The EU's research on the topic says about 150,000 tonnes of plastic is tossed into European waters every year.
That is only a small contributor to the global problem, with an estimated eight million tonnes of plastic entering the world's oceans annually. And once there, plastic can travel great distances on ocean currents.
Those plastics have a huge effect on marine life.
When plastic debris breaks down from wear and tear, it does not decompose the way other products like wood do - but instead breaks down into smaller and smaller pieces, becoming "microplastic".
Large volumes of plastic waste wash up on beaches, where they can be eaten by sea birds and other animals and kill them.
Related Internet Links
The BBC is not responsible for the content of external sites.