Exeter Chiefs: 'Commercial decision' to deny Flybe staff at rugby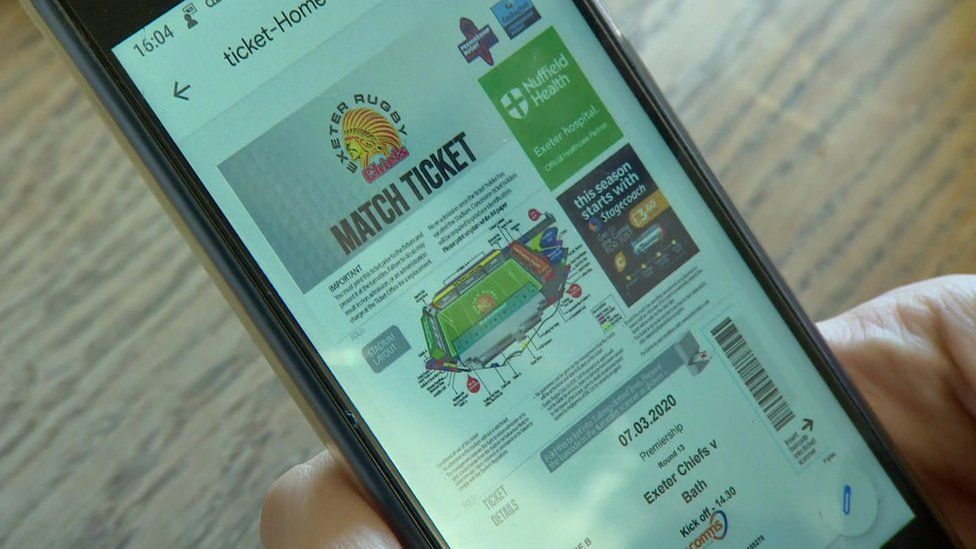 The chairman of a Premiership rugby club said it was a "commercial decision" to turn away former Flybe staff from a match on Saturday.
The staff had won Exeter Chiefs tickets at work that had been issued as part of a sponsorship arrangement between the airline and the club.
Tony Rowe said "there isn't a lot of compassion in business" after ticket holders were left disappointed.
"I feel sorry for all their staff who have lost their jobs but the reality is they were given something by their previous employers and that item was void," he said.
He added the rugby club was "not a charity".
However, they were surprised to be told they could not attend the game as the tickets were no longer valid.
Mr Rowe said he was "saddened to hear of the airline's demise" but it had "failed to conclude a commercial agreement".
He explained tickets were issued to Flybe, who had been sponsors since 2010, and the club did not know some were used as staff incentives.
Mr Rowe said airline managers were told "if the deal is off, the deal is off" and that their allocated tickets would not be accepted at the gate.
"It appears this key information was not forwarded on to those staff who had been allocated tickets for this game and that of future games," he added.
All Flybe staff have now been offered free admission to watch the Exeter Braves, the club's second team, in a match next month "as a small gesture".
Related Internet Links
The BBC is not responsible for the content of external sites.