Covid: About 20% of Devon cases in care homes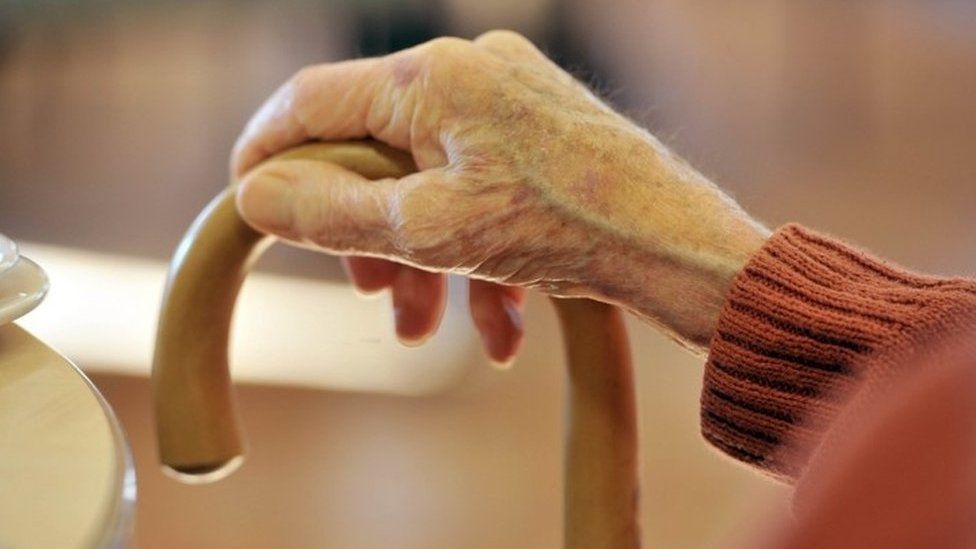 About 20% of all Covid-19 cases in Devon in the last week have been in care homes, the county's director of public health has said.
Steve Brown said there had been some "significant outbreaks" with up to 80% of residents or staff in some homes testing positive.
He said some of those were asymptomatic and others had symptoms and were in hospital.
Mr Brown also urged people to follow lockdown restrictions.
At a Team Devon Local Outbreak Engagement Board meeting, Mr Brown, said: "We are seeing increasing outbreaks in care homes and have had some significant outbreaks with 70 or 80% of residents or staff testing positive.
"It is important to re-emphasise the stay at home message unless it is essential to go out.
"Every time you leave the front door, you risk coming into contact with someone who may have Covid and could be a crucial link in the chain of transmission."
Simon Chant, public health specialist, said that while Devon's case rates were at the highest they had been, they were still only a third of the rate of the national average.
Mr Chant said there were some positive signs that growth in cases was slowing.
"But we have seen a big increase in the 80+ cohort where there is a greater likelihood of hospitalisation and more severe outcomes for the age group, and we are seeing outbreaks in care homes again."
Related Internet Links
The BBC is not responsible for the content of external sites.