Ambulance workers 'concerned' by rise in assaults on staff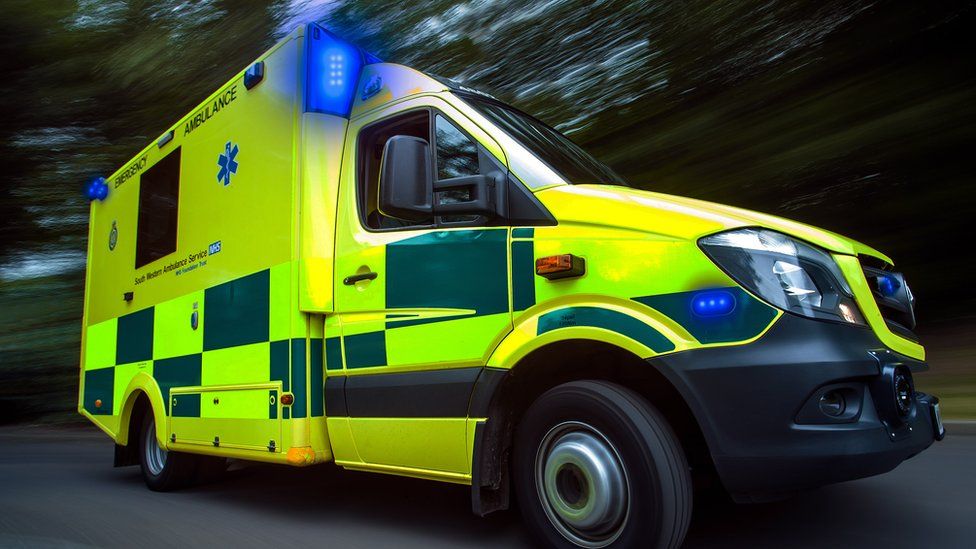 Ambulance workers are experiencing a "concerning" rise in assaults and abuse, according to a paramedic.
Mike Jones said the violence was "unacceptable" and staff had been punched, kicked and spat at.
Staff were subjected to 50 incidents of violence or aggression between Christmas Eve and New Year's Day, the South Western Ambulance Service said.
This included an ambulance being hit by a car on Christmas Day, after a knife-wielding patient tried to drive away.
The service, which covers Cornwall, Devon, Somerset, Dorset, Bristol, Wiltshire and Gloucestershire, said it had recorded 1,584 violent and aggressive incidents in 2020.
It said that represented a 64% increase compared to 2019.
The number of physical assaults also doubled over Christmas compared to the previous year, with 16 over the nine-day period between 24 December and 1 January.
Mr Jones, who works to try to reduce violence against staff, said incidents of violence or aggression ranged from the verbal abuse of control room operators, to ambulance crews being threatened, kicked, pushed, punched and spat at.
He said: "We are disappointed by this concerning rise in violence and aggression towards our colleagues during the busy Christmas and New Year period.
"It is unacceptable to abuse and assault our staff, and it must stop.
"We continue to work with our police colleagues to ensure all offenders are brought to justice and our people can work without being threatened or attacked."
Related Internet Links
The BBC is not responsible for the content of external sites.