Lorraine Cox murder trial: Body was dismembered 'neatly and cleanly'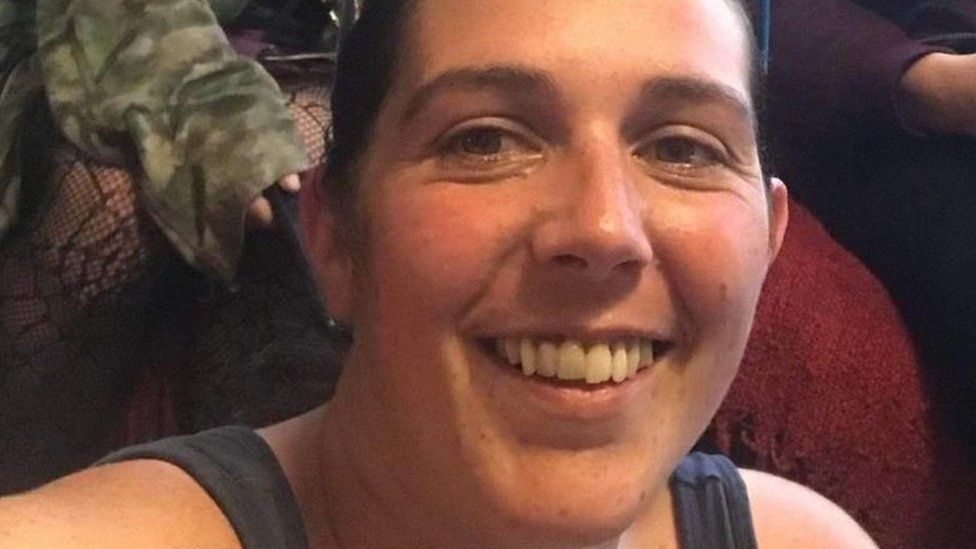 A woman's body was dismembered "neatly and cleanly" after her alleged murder, a jury has been told.
Lorraine Cox was allegedly killed in a room above a kebab house in Exeter after being taken there by shop worker Azam Mangori, Exeter Crown Court heard.
Her body was cut up into seven pieces, which were found in an alleyway next to the shop and in woodland.
Mr Mangori, 24, of Dartmouth Road, Stoke-on-Trent, denies murder but admits preventing a lawful burial.
His defence have said she died after drinking and taking drugs at his flat and he disposed of the body, but he did not kill her.
A Home Office consultant forensic pathologist told the jury it was impossible to find out exactly how she died due to the extent of decomposition of her body parts, which were recovered more than a week after she died.
Dr Amanda Jeffery said the arms and legs had been removed "neatly and cleanly" at the joints in a process called disarticulation.
She said most of the arms and legs were recovered from the alley behind the kebab shop on 9 September - the day after Mr Mangori's arrest - and the head and torso at Tinpit Hill, Newton St Cyres, four days later.
All of them had been wrapped in four layers of bin bags, which had been taped up.
Dr Jeffery said the torso had been mutilated by a strip of skin being removed from the lower back and buttocks, a cut being made in the forehead and a tattoo - which denoted the 32-year-old was a diabetic - removed from an arm.
She said Ms Cox's T-shirt was found in her mouth.
Dr Jeffery said there was no sign of injury or natural disease, but the decomposition of the body meant that it was not possible to say whether or not she had been asphyxiated or suffocated.
The pathologist said there were knife marks around the severed joints of the arms and legs but no sign that a saw had been used.
Related Internet Links
The BBC is not responsible for the content of external sites.