Torquay museum buys uneaten 1924 Easter egg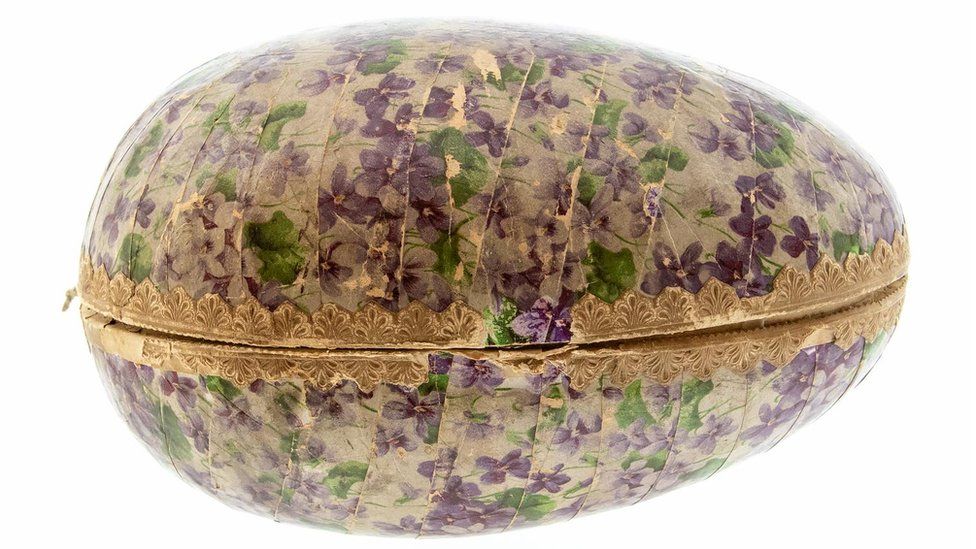 A museum has paid £1,040 for an Easter egg which has remained uneaten since 1924.
Bygones in Torquay bought the egg which contains a doll inside at an auction in Derbyshire.
The egg was given to a two-year-old girl who could not bear to eat it because she loved the doll so much.
Richard Cuming of Bygones said he was "particularly drawn" to the story and the "fact this Easter egg has survived for nearly 100 years".
Derby auction house Hansons said the rare Pascall's egg was discovered by one of its valuers during a routine home visit in Hulland Ward, near Belper, Derbyshire.
The egg, which still smells of chocolate, was made by James Pascall Ltd, of Mitcham, south London, and given to Christine Lilian Metcalf by her aunt in 1924.
Relatives said Christine, who died in 2019 aged 97, could not bring herself to eat the egg because she loved the doll so much.
Her children said before the sale that they wanted to see the egg go to a museum or a collector that would also treasure it.
Charles Hanson, owner of Hansons, said: "It's a cracking result for a cracking find."