Sarah Everard vigil: Hundreds gather at Exeter Cathedral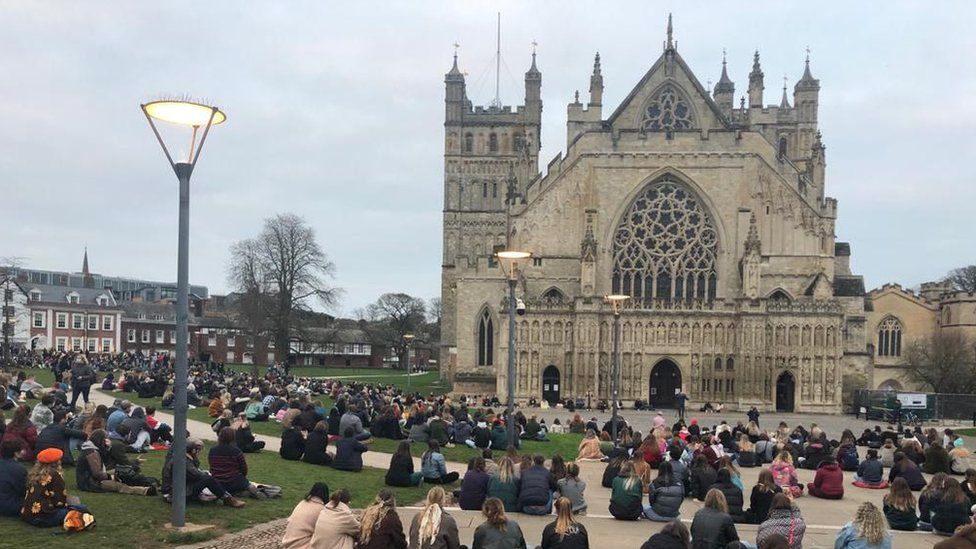 Hundreds have gathered at a vigil in Exeter to highlight violence against women in the wake of Sarah Everard's death.
Protestors came together on the cathedral green on Saturday from around 18:00 GMT.
Many women came forward to share stories of the sexual and physical abuse and violence they have suffered.
One said: "I feel like it's a privilege I haven't been raped - that shouldn't be a privilege."
Another said women "shouldn't have to fight to walk the streets at night".
The organisers described themselves as a community "enraged by injustice" in the Facebook page for the event.
They wrote: "We need to listen to one another, to hear people who have been historically silenced."