Lorraine Cox murder accused tells court of 'living hell'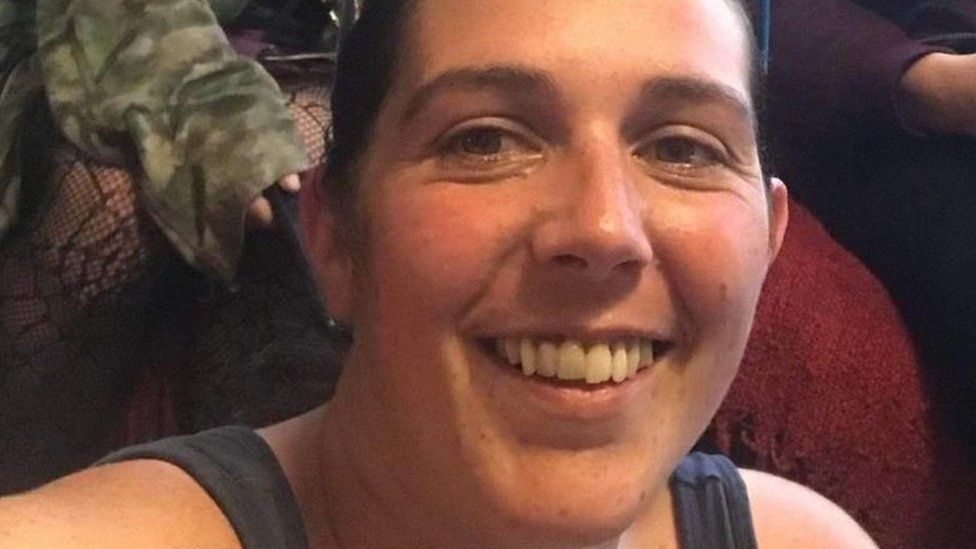 A man accused of murdering and dismembering a woman said the days after she died were a "living hell".
Azam Mangori, 24, said Lorraine Cox, 32, passed out and died after taking drugs at his Exeter flat.
At Exeter Crown Court he explained how he told himself he was handling wet tobacco rather than a corpse.
The prosecution said Mr Mangori, who denies murder but has admitted preventing a lawful burial, killed her after they returned to his room.
Ms Cox was killed, the prosecution allege, after she was accosted in the street by Mr Mangori, as she walked home alone following a night out in Exeter.
The 24-year-old defendant told the court of the days following Ms Cox's death: "I did not sleep for four days.
"It was a living hell. I just completely broke down. I lost it."
The prosecution said Mr Mangori took her back to his room above the Bodrum Kebab House in Mary Arches Street early on 1 September and dismembered the body during the week before his arrest.
Parts of her body were found in an alleyway next to the defendant's flat, while other parts were found in woods at Newton St Cyres, outside Exeter.
Mr Mangori, of Dartmouth Road, Stoke-on-Trent, told the court he wrapped her body in bin bags, imagining it had turned into wet tobacco.
At the time he was storing a large quantity of tobacco and cigarettes for the owner of the shop where he worked.
"In my mind I was separating wet tobacco so I could put it in smaller bags to throw away," said Mr Mangori, who is also known as Christopher Mayer.
"I now know they were body parts. I told myself it was just wet tobacco."
Related Internet Links
The BBC is not responsible for the content of external sites.