David Bowie suit by Issey Miyake up for auction in Exeter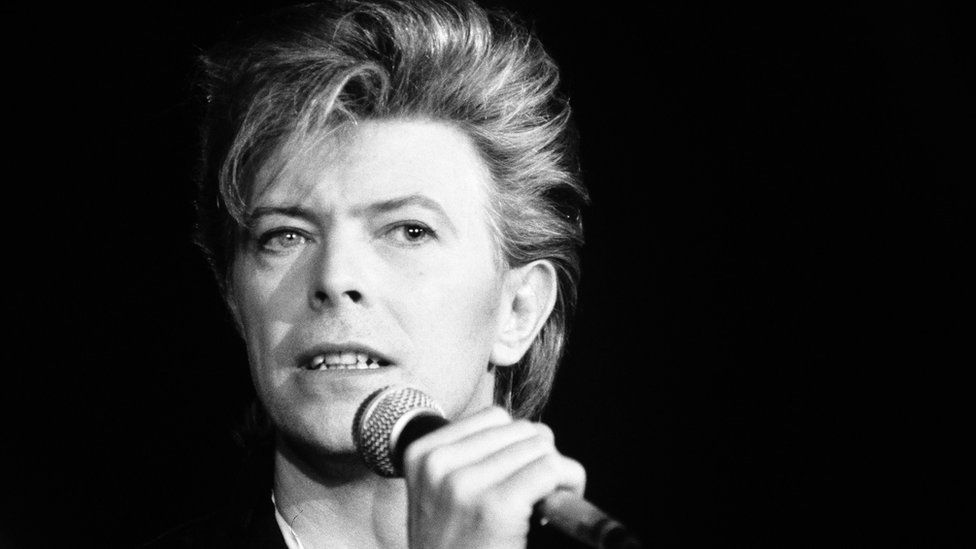 A suit worn by music legend David Bowie is being sold at auction.
Auctioneers said Bowie left the suit in the office of the Blitz club in London in 1982 after his cigarette burnt a hole in it.
It was inherited by singer Jayce Lewis, who is selling it with Auction Antiques in Exeter where it is expected to raise between £10,000 to £15,000 later.
Mr Lewis, a lifelong friend of Strange, said Bowie sat down in a chair in Strange's office at the club with "such a slump, that the insides of his cigarette fell out on to his suit and burnt the pocket along with a few other areas".
"He quickly asked his female assistant to go and fetch him his bag or suitcase from the car in order for him to change, which she did."
Mr Lewis said he was told Bowie changed into a jacket and trousers, discarding the suit on the floor near the sofa, where it was forgotten about.
He said: "Later that night Steve spotted the suit and took it home to work out what to do with it, where it remained until his estate was sold, along with all of his other possessions."
The auctioneers said the story was corroborated by the fact the suit was the exact size for Bowie at the time with a 28in (71cm) waist.
Stephen Ferguson, from Auction Antiques, said: "Unusual items with a famous history are always the best and as a lifelong Bowie fan, this piece ticks all the boxes, as it will with other Bowie fans."