Coronavirus: Case rates in Devon and Cornwall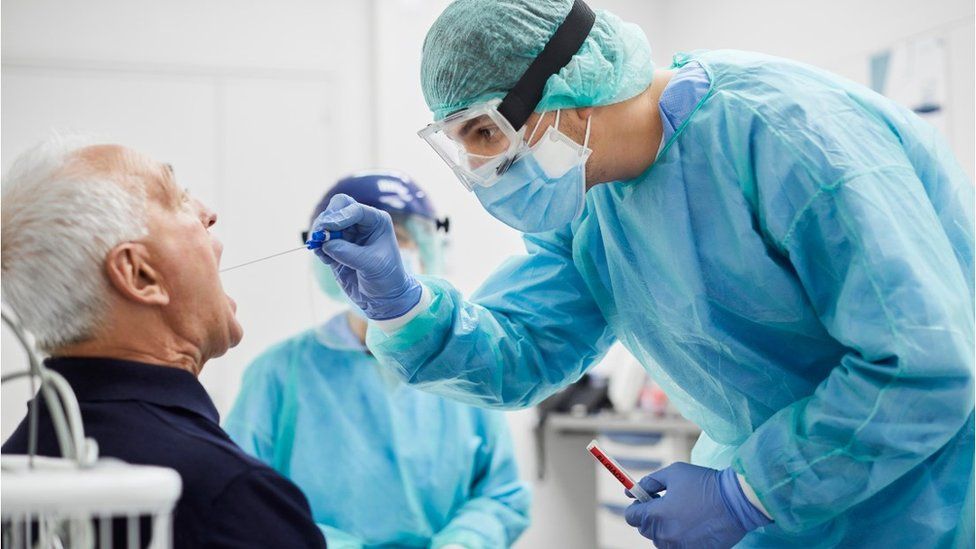 Here are the latest rates of cases of Covid-19 in Devon and Cornwall.
The figures are the number of coronavirus cases per 100,000 people in the seven days up to and including 26 March, with the week before shown in brackets for comparison.
The breakdown of the figures by local authority area is:
Cornwall and the Isles of Scilly - 18.4 (up from 16.4)
Plymouth - 47.7 (up from 35.9)
Exeter - 17.5 (down from 18.3)
Mid Devon - 25.5 (remaining at 25.5)
East Devon - 30.1 (down from 30.8)
Torbay - 16.1 (down from 26.4)
Teignbridge - 10.4 (up from 9.7)
South Hams - 16.1 (up from 5.7)
West Devon - 12.5 (up from 10.8)
North Devon - 7.2 (up from 5.1)
Torridge - 14.6 (up from 11.7)
For comparison, the figure for England is 54.7.
For a more detailed look at coronavirus where you live, use the BBC's postcode checker:
The coronavirus, which causes the respiratory disease known as Covid-19, was first confirmed in the UK at the end of January 2020.
Related Internet Links
The BBC is not responsible for the content of external sites.