'Iconic' Sheeps Tor on Dartmoor is for sale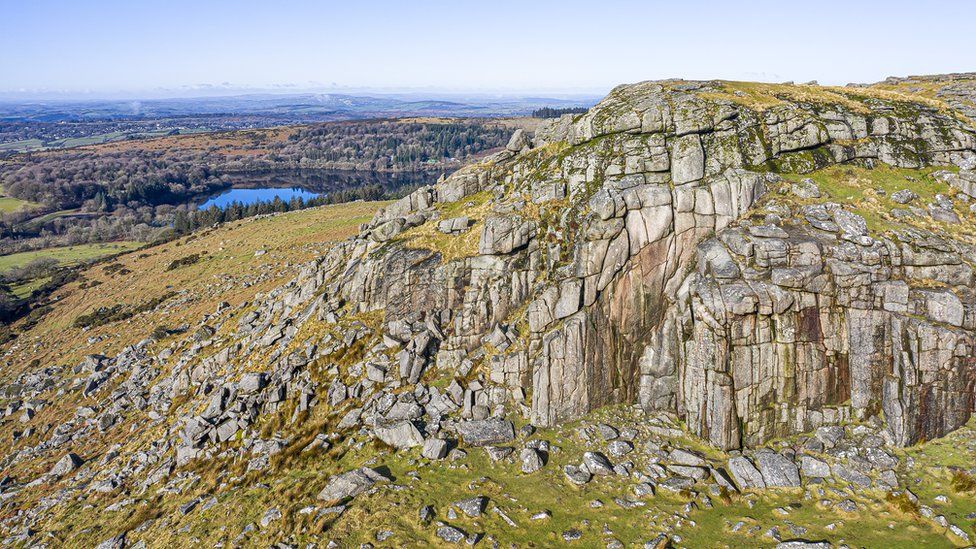 More than 120 acres of Dartmoor including an "iconic" tor - a dramatic granite outcrop - is up for sale.
The new owner will be able to enjoy "really stunning" views from the top of the tor, as well as their own stone circle, said auctioneers.
But they will not be able to make any changes to the land which is for public access under the Dartmoor Commons Act.
The Dartmoor National Park has more than 160 tors where the granite rock that is underneath Dartmoor shows through.
"It's rare to sell something so unique," Ross Willmington, of auctioneers Symonds and Sampson, said.
The land, which was last sold in 2004, is grazed by livestock and offers some climbing.
But that is all the new owner will be able to do with the land, Mr Willmington explained.
"You cannot stop other people going on it," he said.
He said a new owner might be interested in the land "because it is iconic and a piece of Dartmoor".
"If you climb to the top you would appreciate why you would want to own it," he said.
Mr Willmington said any new owner would not be able develop the land.
He said: "You are a custodian of it, it's about looking after it for the next generation.
"The current owner loves Dartmoor and he has taken great delight in it and enjoying it for it is, something really stunning and special."
The auction takes place online on 21 May.
Related Internet Links
The BBC is not responsible for the content of external sites.