Exeter's Westpoint vaccination centre to move from May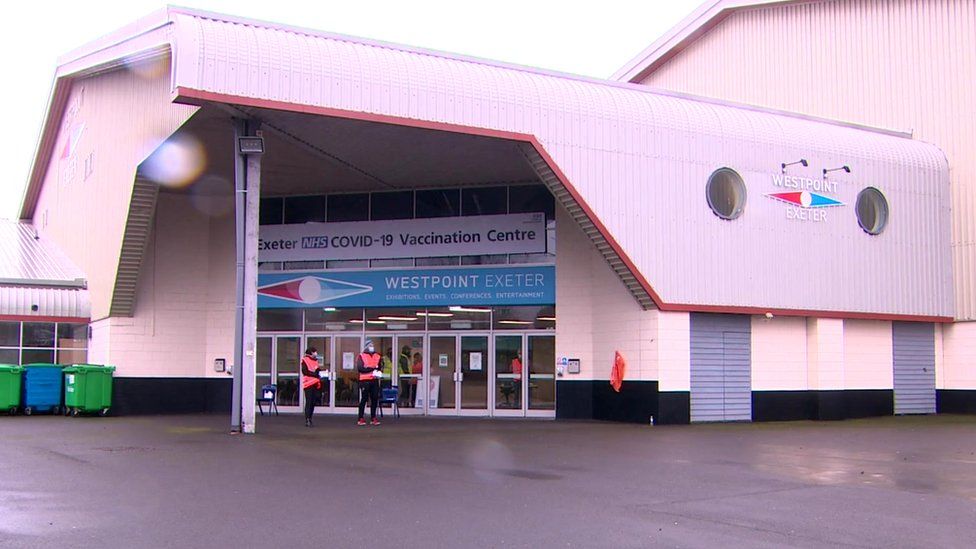 One of Devon's main vaccination centres is to move as the programme "enters its next phase", the NHS said.
From May, the centre at Westpoint in Exeter will move to Greendale Business Park, three miles (5km) away.
The NHS said the move coincides with "a return to more normal commercial operations" for Westpoint, which is home to the Devon County Show.
All appointments until the end of April will remain at Westpoint, but bookings for May onwards will be at Greendale.
Appointments from 1 May will take place on the same day and at the same time at the new location.
"The Westpoint Vaccination Centre has been an outstanding success in rolling out the Covid-19 vaccine to the people of Devon," said Leigh Mansfield, the vaccination centre operations manager for the Royal Devon and Exeter Hospital.
"We'd like to thank the Devon County Agricultural Society for all they've done in helping us achieve this and making us so welcome," he added.
The centre at Westpoint will also close between 1 and 11 April due to a lack of vaccine supply for the first dose.
Regarding the move to Greendale in May, the NHS said signage will be in place to guide patients to the new venue "from all directions".