Duke of Edinburgh's Award led to 'lifetime work'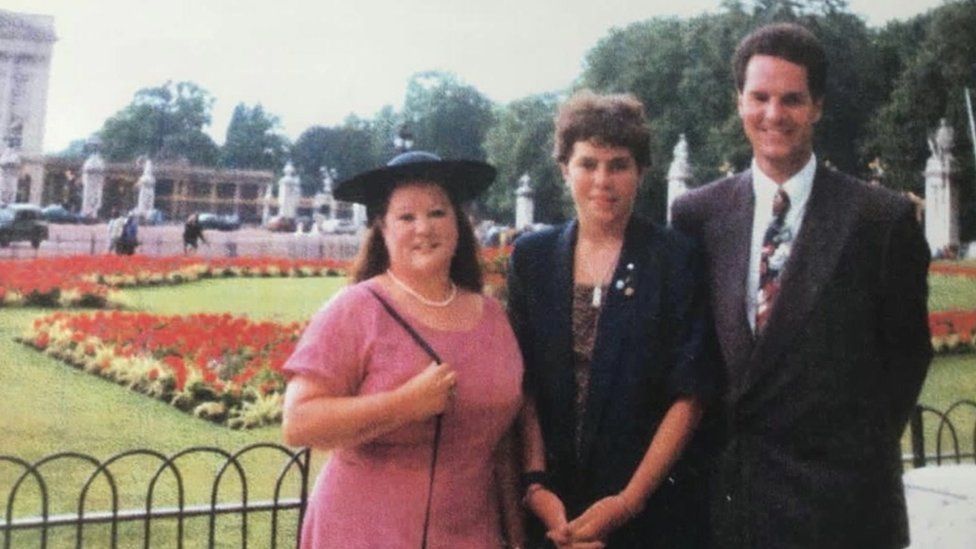 Doing the Duke of Edinburgh's Award as a teenager "led onto a lifetime of work and volunteering," a teacher has said.
Julia Lewis, from Devon, said: "I think one of the reasons I'm still doing it is I see the huge value of it."
She now leads the scheme at her school and says it is "a huge opportunity to be part of the legacy".
Mary Marsden, from Cornwall, who described the duke as a "lovely man", said she and her brothers were the first family to get three gold awards.
Ms Lewis completed all three stages of the award and now works as the programme leader at Churston Ferrers Grammar School.
She started her bronze award aged 14 in 1988 and said it has "become a lifelong love and passion - getting out on the moors and being involved in the expedition side of it".
She met Prince Philip on a few occasions when taking her own students to accept their gold award at St James's Palace and described his "incredible energy... and enthusiasm" when he walked into a room.
He had an "incredible presence" and would spend time talking with the youngsters and advocating for the award, she told the BBC.
"It's a huge legacy and I can't see a time when it won't be there - it feels a big privilege to be part of it."
Mary Marsden and both her brothers, John and Andrew Coak, all achieved their gold award and met the duke.
She said their family, from Pendeen in Cornwall, were the first to receive three gold awards.
Due to a thunderstorm, Ms Marsden said her award ceremony in 1962 was moved from the Palace Garden to the Royal Mews, where the horses are kept.
As well as meeting the duke to accept her award, Ms Marsden said Prince Philip visited while they were training.
"He was lovely, very easy to talk to and very relaxed," she said.
Ms Marsden who now lives in Hayle, said: "It's going to be a big loss. He really did pull young people up in the country."
Her brother, John, who got his gold award in 1959, said he remembered the duke shaking his hand and knowing about "a little place called Pendeen" where they were from.
He remembered the duke as "a very tall man... who quietly spoke to you just like your friendly uncle".
The expedition "was fairly tough" and "I shall never forget that part of it" said Mr Coak.
"It was very good and it taught you, never ever give up, just keep going and you'll get there in the end."
A woman living in Grantham at the time said the award "helped me secure a career in the Navy".
"I was lucky enough to to be awarded the gold brooch by HRH Prince Philip in 1971", said Sue Little.
When they met, she told BBC Spotlight, the duke recognised the tally band on her hat and "joked about 'their lordships' allowing me leave to attend the presentation".
She described him as "not only charismatic, but so clever to devise an organisation that millions of young people have achieved throughout the world".