Wildfire alert issued for Devon and Cornwall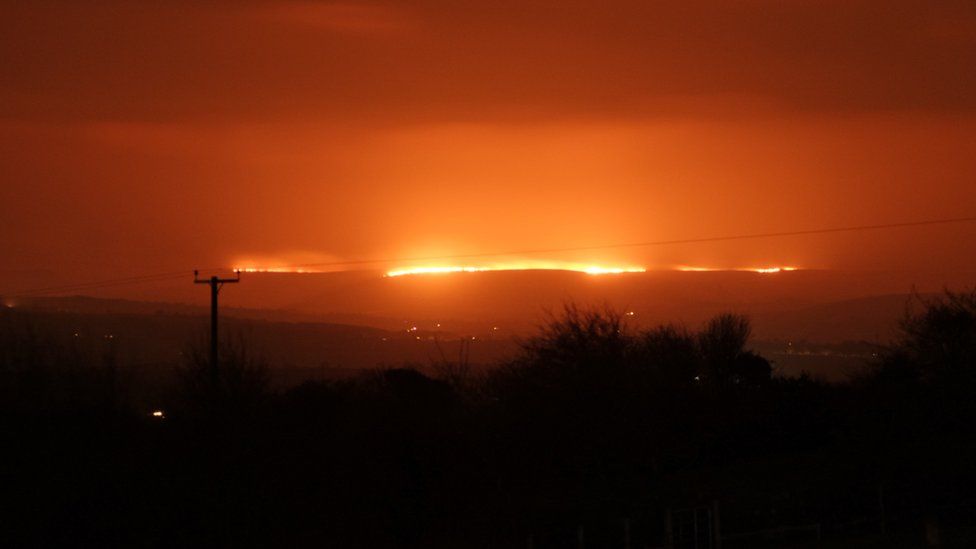 The public are being asked to help protect the countryside after police issued a wildfire alert for Devon and Cornwall.
Devon and Cornwall Police said there was a "high" or "very high" risk for most of the South West, with the peak expected on Friday.
Variable winds of up to 25kmph (15mph) "could be troublesome if there is an ignition", the force said.
They added conditions were "predicted to ease at the weekend".
Scott Brown, Cornwall Fire and Rescue Service station manager, said: "The ground is really, really tinder dry and until that rain falls the risk is really high for everyone."
The warning comes after a number of gorse and moorland fires affected the region in February and April.
In the statement issued on Wednesday, Devon and Cornwall Police's rural affairs team asked people to "recognise this wildfire risk and to help us protect our countryside, wildlife and livestock [by] reducing ignitions with responsible visits to open spaces, avoiding activities such as outdoor barbecues and debris burning".
They added people should be alert to other sources of ignition, such as vehicles and discarded cigarettes, and report any suspicious vehicles or individuals who may be responsible for a wildfire.
Related Internet Links
The BBC is not responsible for the content of external sites.