Devon GP surgeries crisis warning by Local Medical Committee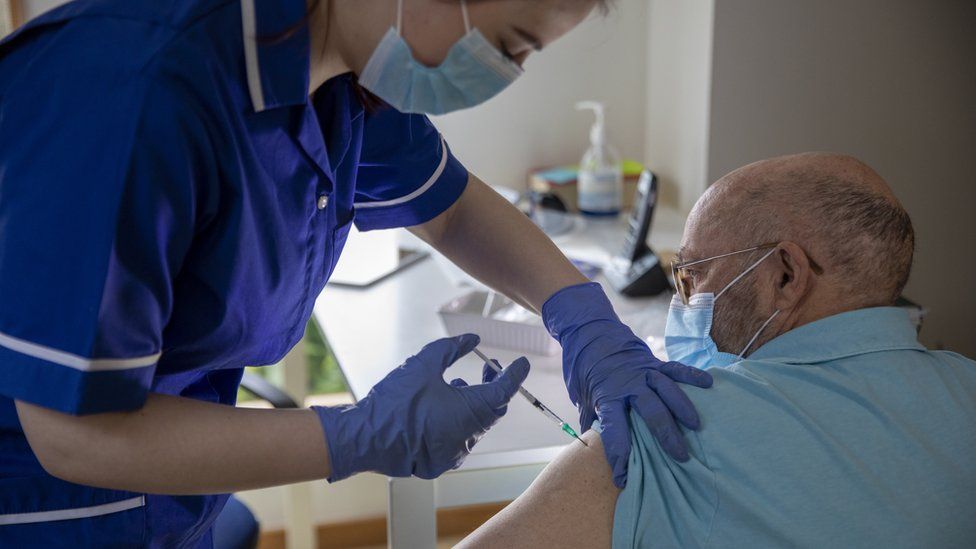 GP surgeries across Devon will be "on the brink of collapse" unless urgent action was taken, doctors warned.
The Devon Local Medical Committee (LMC), which represents the profession, said NHS surgeries had been overwhelmed by delivering Covid vaccinations, along with staff shortages and "years of under-resourcing".
It warned that without further help, winter pressures would bring a crisis.
The government said it had invested £270m "to expand GP capacity".
The LMC said fears were growing that later in the year many local GP surgeries would not have the resources or resilience to deal with the existing challenges, plus additional pressures expected over the winter, such as "a huge increase in Covid-19 numbers" and a significant rise in respiratory virus and flu cases.
Dr Rachel Ali, chairwoman of the committee, said: "Some GP practices will face a very real prospect of having to run reduced services, close temporarily or even permanently.
"The LMC is calling for urgent support from our local health system partners to help manage demand, stabilise the workforce and release capacity for the emerging work associated with Covid-19 and flu and to find ways to plan ahead for crisis points."
The Department for Health and Social Care said it was "incredibly grateful" for the "tireless efforts of GPs" but pointed out that it had provided extra investment.
A spokesperson said: "We have invested £270m to expand GP capacity so they can cope with the increased demands and recovery pressures as a result of COVID-19, and this comes on top of the £1.5 billion for extra staff committed for general practices until 2023/24".
They added that this financial year saw the highest ever number of doctors accepting a place to train as a GP, and that it was committed to increasing the number of training places available to 4,000 a year.