Fireworks competition dedicated to Plymouth shooting victims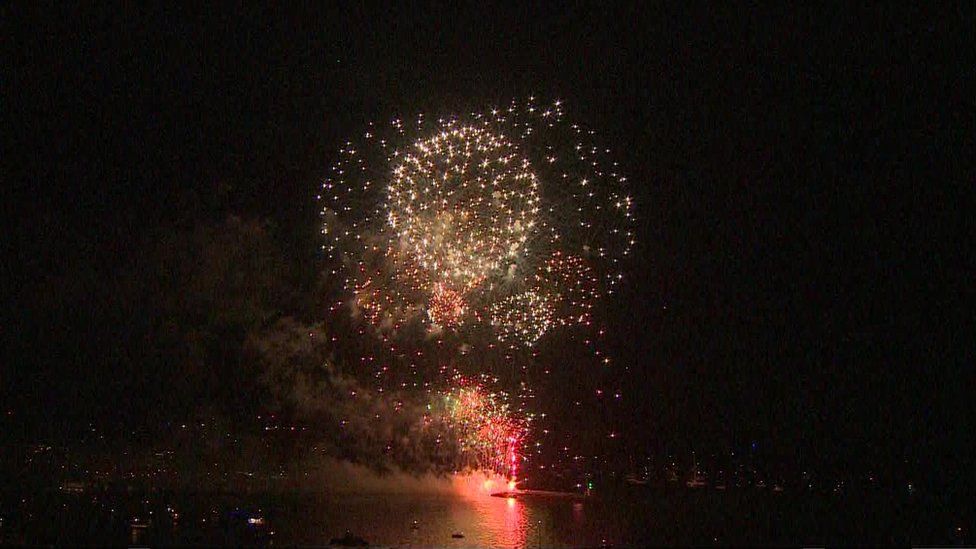 A fireworks competition in Plymouth will be dedicated to the five people who were killed by a gunman in the city last week.
Those behind the British Fireworks Championships said the decision to go ahead with the event came after talks with the council and residents.
Organiser Jim Winship said everyone involved was "very sad".
Plymouth City Council leader Nick Kelly said it would be something that "brings Plymouth together".
The heats on Wednesday and Thursday will begin with a one-minute silence at 21:15 BST before five heart-shaped fireworks are set off.
Maxine Davison, 51, Stephen Washington, 59, and Kate Shepherd, 66, were killed in the attack in Keyham last Thursday, along with father and daughter Lee Martyn, 43, and Sophie Martyn, three.
Council leader Nick Kelly said the authority, organisers and officials had "thought long and hard" about the decision.
He said: "After listening to many people's views, we've decided to dedicate these two nights to the victims."
He added: "It is an event that brings joys to thousands and it brings Plymouth together".
Mr Winship said: "The consensus is that the event should go ahead after consultation with the council and people in the city."
He said "people come from all over the country" attend and "they'll see we're back".
The championships have been held in the city since 1997, other than 2020 when coronavirus restrictions prevented it going ahead.
The competition will see each of six competitors - three each night - putting on a 10-minute display.
Related Internet Links
The BBC is not responsible for the content of external sites.