Plymouth shooting: Gunman had mental health support in lockdown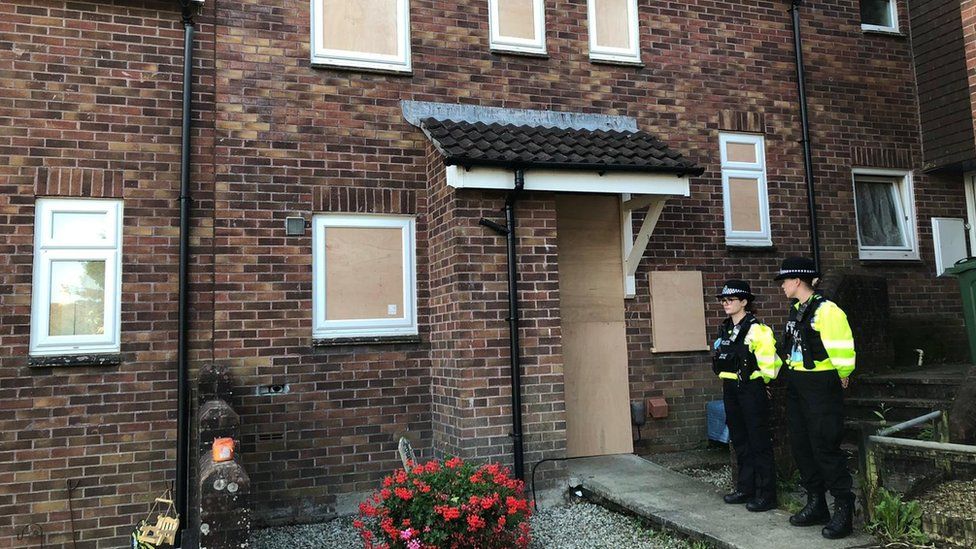 A man who shot and killed five people had received support from mental health services during the coronavirus lockdown, it has emerged.
After killing five people in Plymouth, Jake Davison turned his gun on himself.
The NHS said he had been in contact with a telephone helpline service in the city, run by the Livewell Southwest organisation, over the last 18 months.
A spokeswoman said: "When mental health services were approached for help, it was given."
She added: "The first response service continued throughout lockdown and was strengthened to help people who were struggling."
On Thursday, the 22-year-old killed his mother Maxine Davison, 51, Stephen Washington, 59, and Kate Shepherd, 66, along with father and daughter Lee Martyn, 43, and Sophie Martyn, three.
The Independent Office for Police Conduct (IOPC) has launched an investigation.
The Home Office is preparing new guidance to ensure higher standards of decision making around applications.
He said he was socially isolated, struggled to meet women and made references to "incels" - the misogynistic online groups of "involuntary celibate" men, who blame women for their sexual failings and who have been linked to a number of violent acts around the world.
On Reddit he complained about being a "virgin" and stated: "I can't attract women at all".
In the attack, Davison shot his mother first before killing Sophie and her father.
He then killed Mr Washington in a nearby park before shooting Ms Shepherd, who was taken to Derriford Hospital where she died.
He also shot and wounded a 33-year-old man and a 53-year-old woman, who were taken to hospital, before turning the gun on himself.
Related Internet Links
The BBC is not responsible for the content of external sites.