Plymouth gives Tom Daley Freedom of the City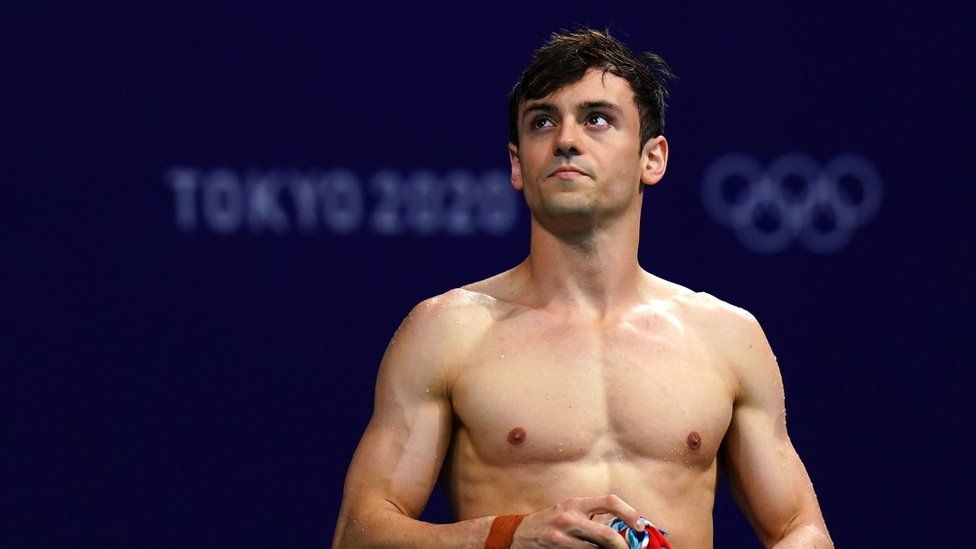 Tom Daley has been made an honorary freeman of Plymouth by the city council.
Councillors voted to confer the title of Freedom of the City to recognise his achievements in diving.
The idea was put forward by Labour councillor Tudor Evans and supported by Conservative Leader of Plymouth City Council Nick Kelly, following Tom's Olympic triumph in Tokyo.
It was ratified in a council meeting on a Monday afternoon, with Mr Evans saying the diver had "put Plymouth on the Olympic map" in a "remarkable career", as well as his other achievements, including being a "role model for the LGBTQ+ community".
Mr Kelly said: "This is our way to give our formal congratulations to him, not only for his outstanding record, but as an ambassador for his home city and country.
"This is the highest honour we can bestow as a city and Tom is the youngest ever recipient."
Daley said he was "honoured" and "delighted" to accept and "to be one of such a select few Plymothians is such an honour".
"This is wonderful news," said historian Dr Todd Gray, from the University of Exeter.
He said the honour was now used to recognise "exceptional" people, which was a big change from how it had been previously used.
Dr Gray said: "It was used in the past just to curry favour with the rich and powerful men - politicians, admirals, generals - and that was the case all through the 17th, 18th and 19th Centuries.
"It was used as a device to pad out the [parliamentary] election base ... make hundreds of men honorary freemen, and it would swing the election - it was just notoriously corrupt."
Obviously its modern use was different, said the historian, who was himself made a freeman of Exeter in 2018 for his work to uncover the city's and region's past.
"It's all about recognising people who are exceptional," said Dr Gray, before adding self depreciatingly: "And then there's me."
"It's like Emma Raducanu [US Open singles winner]; people at the moment praise her for her achievement. What they don't see are those years of training, of her getting up early in the morning, spending hour after hour training - this is Tom Daley.
"We just see the young lad ... doing these precision dives. We don't see the sacrifices, how he's taken his actual skill and turned it into something extra by just sheer hard work; and that was the [reward] with the honorary freeman now."
Only 44 individuals and organisations had been awarded honorary freedom of Plymouth since 1917, the city council said.
Related Internet Links
The BBC is not responsible for the content of external sites.