Plymouth shooting: MP wants millions for Keyham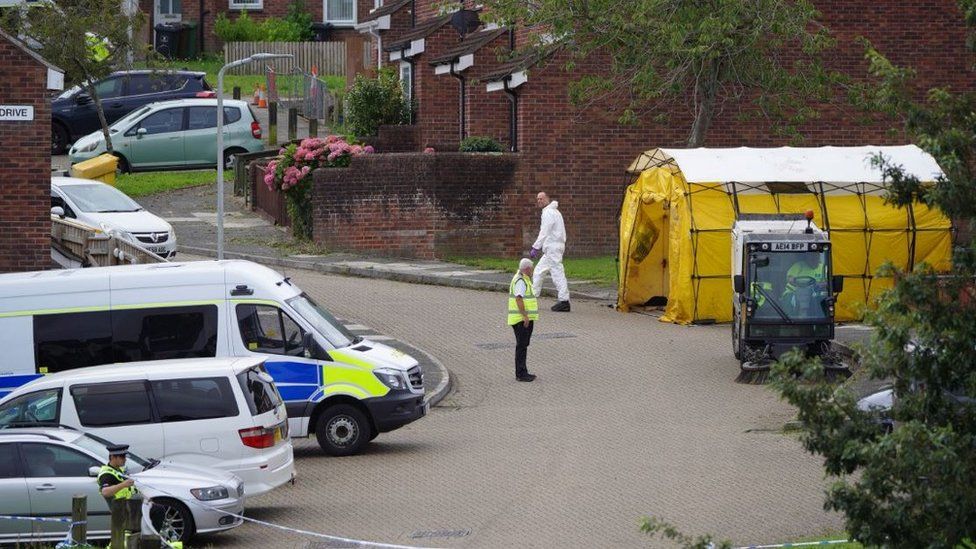 A city suburb where five people were killed in a mass shooting needs a "multimillion-pound" deal to support people, the local MP says.
Two people were also injured in the shooting spree in Keyham, Plymouth, on 12 August.
Luke Pollard, Labour MP for Plymouth Sutton and Devonport, said he was pressing for a five-year deal.
He is leading a cross-party bid for funding involving the city council, the NHS and Devon and Cornwall Police.
The issue will be discussed by MPs in the House of Commons later.
Maxine Davison, 51, Stephen Washington, 59, Kate Shepherd, 66, Lee Martyn, 43 and three-year-old Sophie Martyn, were all killed by Jake Davison.
Mr Pollard said he hoped that discussions with ministers over the last month "would now start yielding results".
The "healing process" could take "many months" for some people and "even many years", he said.
"We still have a long way to go and that's why funding and long-term support is so important because we will need as a community extra help.
"But in particular at the moment we will need the extra support for social workers, mental health support, support for our schools, for our teachers and help those children who have seen some unspeakable things."
He said it was a "big bid we are looking for, it's multimillion-pounds", and he accepted the "complications of getting money out of government", but he had been "really encouraged" that government ministers "get it".
"They understand that this is horrendous and I am hopeful that we will be able to get an answer from ministers to start that process of funding," he said.
Related Internet Links
The BBC is not responsible for the content of external sites.