Exeter homes get solar panels to tackle climate change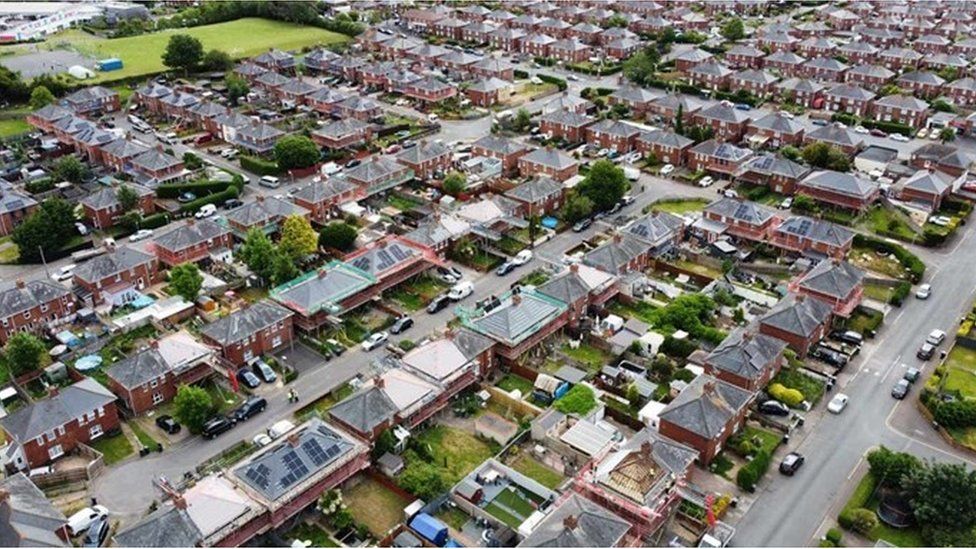 About 300 council houses in Exeter have received solar panels and insulation as part of a council's net zero aim.
The additions are being installed as part of a £2.4m project to help tenants save money and tackle climate change.
It is being jointly funded by the government and Exeter City Council, and aims to change 4,000 local authority homes by 2030.
One resident said the insulation had made a "big difference" to her.
The project, known as retrofitting, will see council houses receive improved insulation, solar panels, upgraded central heating systems and better ventilation.
Rebecca Merrett, a tenant, said: "Through the winter for us the insulation has made a big difference.
"We've had solar panels put on, new double glazing and doors and all the housing has been insulated."
Ms Merrett added she now only puts her heating on for about an hour-and-a-half in the morning and evening, a big drop from where she previously lived.
The work is being carried out with a £1.3m investment from the council in addition to a £1.1m government grant to tackle fuel poverty in the city's least energy efficient homes.
Related Internet Links
The BBC is not responsible for the content of external sites.