Scrapping pollution rules is 'backward step' for rivers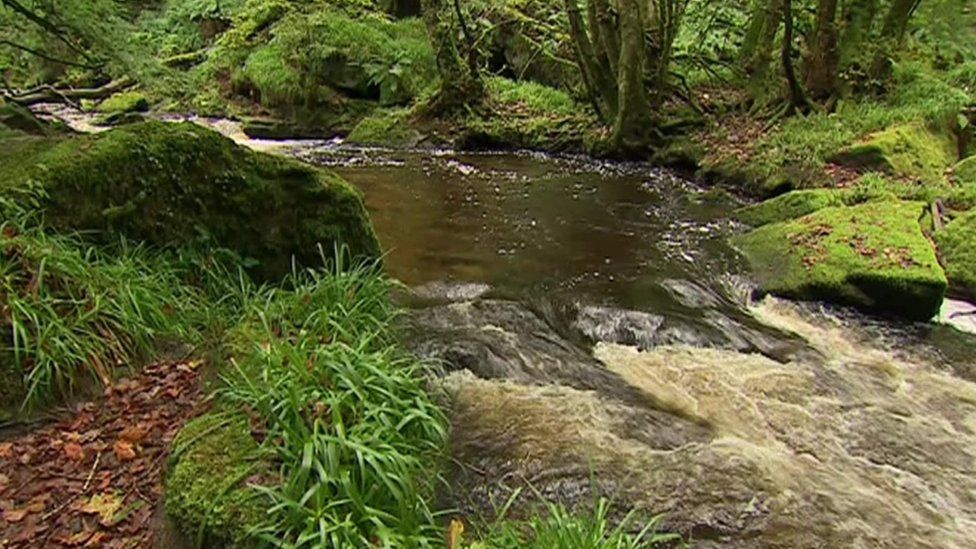 Environmentalists in Devon and Cornwall have criticised a move to scrap EU-era water pollution restrictions for new housing developments.
It is thought the change could help to "unlock" thousands of new homes near protected waterways like the River Axe and River Camel.
The Devon Wildlife Trust said easing rules risked undermining work to try to improve the health of rivers.
The government said new homes only had a "very small" impact on pollution.
A project can be described as "nutrient neutral" if it can be proven that it will not add extra nutrients to the surrounding water.
Phosphorous and nitrogen can seep into rivers as a result of agricultural pollution, household wastewater and run-off from building sites.
They are known to reduce water quality, harm wildlife and cause excess algae growth - which is why there are laws aimed at curbing their levels.
Natural England relied on such powers to issue guidance that has severely restricted development on land surrounding the River Axe and also the Camel.
But the government announced recently it would change the law so new homes in these areas could be built, even if they increased the nutrient levels.
Ministers have said they would instead increase investment in a "Nutrient Mitigation Scheme", allowing builders to pay to offset pollution from new developments.
The Devon Wildlife Trust described the proposed rule change as "more bad news for Devon's rivers".
Conservation manager Ed Parr Ferris said any move to weaken legislation that protected rivers from pollution was a "backward step".
River Action UK said the rules should not be relaxed because South West rivers were already "overflowing" with harmful levels of nutrients.
Campaign manager Amy Slack said the rules previously "played a key role" in halting new development.
She said: "It is absolutely absurd for the government to roll back on this.
"Our rivers are dying in front of us and the public are up in arms about the destruction being caused on a daily basis."
Cornwall Council's housing portfolio holder Oliver Monk, a Conservative, said the move would help to unlock 11,500 stalled planning applications.
"They're not all individual dwellings... but out of that 11,500 there is a significant amount of much-needed housing development that we need to find a way to unlock," said Mr Monk.
He added that while he was "quite happy" with the restrictions being eased, his approval was conditional on other measures being put in place to keep the River Camel clean.
Mr Monk said: "I am relatively happy with the progress that South West Water has made to enforce its commitment to rebuilding the infrastructure and increase the amount of treatment works that they've got."
In recent years, government agencies, councils and charities have been working with landowners and developers to reduce pollution in the Axe which is designated as a Special Area of Conservation.
East Devon District Council, the planning authority for the Axe catchment, said only a relatively small number of homes were being held up solely by the nutrient neutrality rules.
EDDC's portfolio holder for strategic planning Olly Davey, from the Green Party, said the government's proposals would "remove any incentive to improve the water quality in our rivers, such as the current programme of mitigation work going on in the Axe catchment area".
A South West Water spokesperson said: "We can confirm that we have not seen any announcement from last week that affects our plans for nutrient neutrality in the Axe and Camel.
"The schemes have received regulatory approval from Ofwat and the Environment Agency and we are continuing with and progressing our delivery of the schemes to be delivered by 2028."
Dr Lawrence Couldrick, from West Country Rivers Trust, said he was concerned a law change could make it easier for developers to pollute protected waterways.
He said: "Our rivers are impacted by so many elements of our society and we have to afford them the level of protection they need.
"So this is just another example where it's easier to just remove the law and carry on as we were before and our rivers will just get worse and worse."