Ryanair suspends winter Bournemouth Airport flights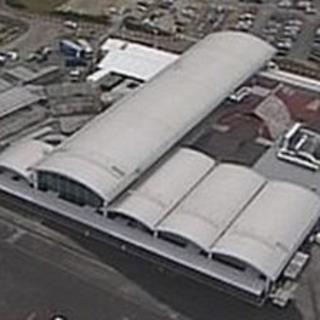 Ryanair has suspended all its winter flights in and out of Bournemouth Airport blaming the government's air passenger tax.
The low-cost airline recently announced it would be reducing services throughout the UK.
Flights at Bournemouth will stop over November, December and January but resume in February 2011.
The airport said it was "disappointed" but said Ryanair had confirmed its long-term commitment to Bournemouth.
'Economic gloom'
It comes a month after airline BMI Baby announced it will suspend its Bournemouth to Jersey flights, less than three months after the route began operating.
Bournemouth Airport also opened a new £45m terminal in June, despite falling passenger numbers.
Rob Goldsmith, airport managing director, said: "We are currently experiencing the longest downturn in the UK aviation industry since the war.
"Leisure trips have been particularly badly affected and with so much economic gloom and uncertainty, people have been cutting back on overseas short breaks, or second and third holidays.
"We are obviously disappointed by this decision, but fully appreciate how tough it is for low-cost airlines to operate profitably, especially in the winter months."