Opening date for £230,000 Dorset water park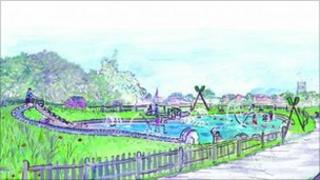 A £230,000 water park is set to be unveiled in Dorset after a successful campaign by residents.
The Splash park on Christchurch Quay will replace the old 1940s pool, which underwent a number of temporary repairs in recent years.
A partnership group was set up when it was suggested the pool may have to close.
The new park, with a paddling area, water sprays and landscaping, will be officially opened on 3 August.
Christchurch council provided £100,000 with the rest coming from a lottery grant.
The campaign included a Facebook group which has attracted more than 300 members.