West Dorset and Weymouth councils merge 'to save £8m'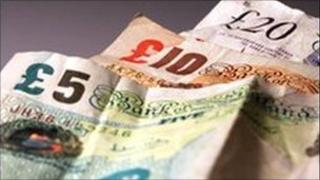 Two Dorset councils are to merge their services to claw back about £8.5m from their budgets.
West Dorset District Council and Weymouth and Portland Borough Council will share council officers, including one chief executive.
Councillors at Weymouth and Portland Council backed the plans - already given the go-ahead by West Dorset councillors - on Thursday night.
In June, both councils' own report said staff numbers would "reduce".
The combined workforce of the two councils is about 850 people.
A spokesperson for Weymouth and Portland Borough Council said the move "would protect and improve services and save around £8.5m over the next five years".
'Huge financial pressures'
"There would be a single officer structure for both councils, including one chief executive and one management team instead of the current two."
Councillor Geoff Petherick, Weymouth's corporate affairs and continuous improvement brief holder, said: "Local government is facing huge financial pressures, which could lead to devastating cuts in service.
"Although we will still face some difficult choices, by sharing our officer structures across two councils we can make significant savings and efficiencies that can be used to help protect vital services and make improvements where needed."
West Dorset councillors backed the move two weeks ago.
On Wednesday, the chief executives of Christchurch Borough Council and East Dorset District Council signed an agreement to share officers and services.
The two councils agreed the deal in June.