Weymouth women's refuge sale is suspended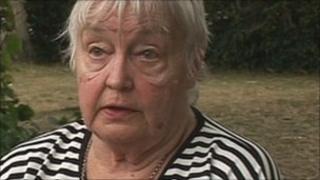 Campaigners fighting to reopen a women's refuge in Dorset have won a six-month suspension of plans to sell off the building.
The refuge in Weymouth, which provided emergency shelter for more than 1,000 women and their children, shut in 2009.
The campaign has been supported by Erin Pizzey, who started the first women's refuges and founded the charity Refuge.
Landowner Weymouth council, which believes it may be worth up to £400,000 if developed, agreed to the suspension.
Members of the authority's management committee voted for the measure at a meeting earlier.
The refuge was closed because it was decided by Dorset County Council, which funded the service, that a mobile outreach team to help both male and female victims of domestic abuse could replace the centre's work.
The Dorset Supporting People Commissioning Group, which is made up of agencies across the county, said that research had shown an outreach team was "more effective" overall.
But three options for the site still remain on the table and will be decided by Weymouth and Portland Borough Council next year.
'Always supported'
These are, granting a new lease to a refuge service, or selling off the land with either the money going to the council or being ring fenced for an alternative service.
The campaigners welcomed the decision which will give them more time to formulate a plan to allow them to reopen the refuge.
But Ms Pizzey told BBC News: "If you don't reopen the refuge and take in absolutely desperate mothers and children, running for their lives, then you will be guilty, and I'm saying this to the county council and to the local council.
"It's no good crying over battered children if, right in your own area, you closed down the one place that would give them hope."
Councillor Geoff Petherick, from Weymouth council, said: "The refuge service is something we have always supported.
"But we were only providing the building and could do nothing to stop the service being stopped by the county council.
"The ideal solution is to receive funding from government but that is not happened, so we are giving the campaigners a chance to come in a find a solution with funding."