Dorset MP attack teenager given community order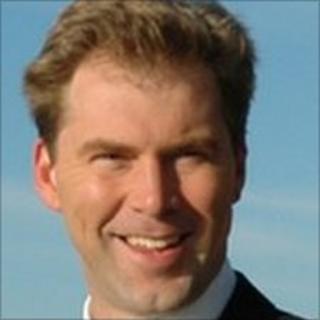 A teenager has been given a community order for punching a Dorset MP who tried to stop a group of youths from playing football in a shopping area.
Bournemouth East MP Tobias Ellwood confronted the gang in Roumelia Lane in 2009. He suffered a swollen ear, which temporarily damaged his hearing.
Thomas Barry, 18, from Bournemouth, admitted common assault and was given a two-year community order.
The Conservative MP said he was happy Barry was not sent to jail.
He added: "He would pick up worse habits in jail than the type of mentoring that he actually requires.
Urinated in garden
"He is a reflection in many of our society where there is an absence of a father figure, failure to understand discipline and an inability to deal with being challenged.
"I encourage more people to challenge more people like this otherwise they think they can get away with it."
The former Army officer had finished meeting constituents at a surgery and was on his way to meet his wife and son when the incident happened on 20 June.
His head injuries were treated at a hospital.
The MP was involved in a similar incident in 2008 when he confronted a gang on the Townsend Estate in his constituency when youths urinated in a garden.
The gang verbally abused him and threw stones at him when he threatened to call police.
Mr Ellwood said at the time that he felt more ordinary people should be prepared to tackle anti-social behaviour.