Further three people held after Bournemouth drugs raids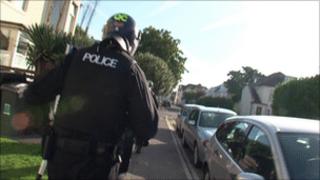 A further two men and another woman have been arrested following a series of drugs raids aimed at stopping suspected drug dealers in Bournemouth.
Money and drugs were seized after 14 addresses in Boscombe and Lansdowne were searched on 1 and 2 September.
A total of 18 men and two women have been charged with supplying drugs.
Of these, five men and a woman will appear at Bournemouth Crown Court on 24 September, Dorset Police said.
One man and a woman continue to assist police with their inquiries and the remaining people have been released on bail, a police spokesman said.