Poole hospital parking charges to rise from October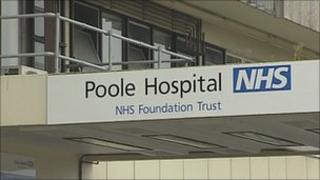 Parking charges at Poole Hospital are set to rise from October.
The charge for up to two hours will rise by 20p to £1.80, up to three hours will increase by 30p to £2.70 and up to four hours will go up by 10p to £3.60.
The hospital said the rises were in line with council car parks and were needed to stop shoppers using the cheaper spaces instead of patients.
It comes after the coalition government announced it would not scrap charges, a move proposed by Labour.
Ministers said there were better uses of public money than scrapping charges.
The parking charges for up to six hours at Poole Hospital will remain at £5.50 while a 24-hour stay will cost £9 - up from £8.