Bournemouth council to check IT kits after 'porn case'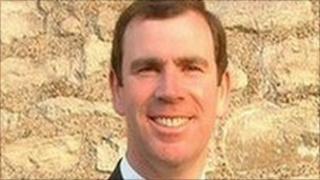 A Dorset council has said it will make regular inspections of all IT equipment issued to members after pornography was found on its former leader's laptop.
The images were found on Bournemouth councillor Stephen MacLoughlin's work computer during a routine IT service in December 2008.
The borough council spent more than £17,000 on an inquiry and has recently reviewed its investigation policy.
Mr MacLoughlin faced no action and resigned as leader in July.
The decision to make regular IT inspections was taken at the council's audit and governance committee meeting on Tuesday.
The committee also agreed to implement "active promotion of the council's whistleblowing policy amongst staff and councillors".
It also plans to develop a process for councillors to "self-refer" if they think their own behaviour could be breaching the code of conduct.
'Restore public trust'
Councillor Ben Grower, chairman of the committee, said: "I am satisfied that the committee fully explored all the issues that have been the subject of debate by members of the public and councillors alike.
"We have agreed that work will be done to help restore public trust and confidence in the council's handling of cases of alleged and potential misconduct by councillors.
"I am confident that the decisions we have made will go a long way towards ensuring greater openness, having clarity about responsibilities of officers, and having processes that all concerned, including the public, understand and have confidence in."
The inquiry into Mr MacLoughlin, which led to no further action being taken against him, cost £17,522, the council has confirmed.
After that Mr MacLoughlin also faced a public hearing, where a panel ruled he was not acting in an official capacity at the time the pornography was accessed.
The council said the "adult material of a sexually explicit nature" on Mr MacLoughlin's laptop contravened its internet policy but he had co-operated with the internal inquiry and agreed to comply with the council's internet policy in future.
The decision prompted accusations of double standards, after employees were placed on leave in March 2009 for sending an explicit "joke" e-mail about Viagra.
At the time, the council said the procedure for dealing with a council member was different to that for a staff member.