Ex-boyfriend admits murdering Bournemouth waitress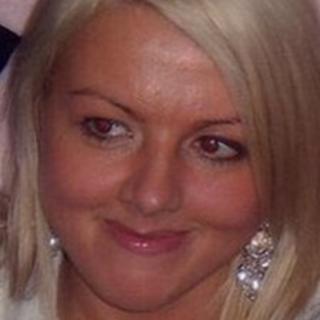 A man has admitted stabbing his ex-girlfriend to death and throwing her out of a second-floor flat window.
Jealous Piotr Zasada, 33, killed Katarzyna Ryba, 26, in Bournemouth, Dorset, in front of the couple's three-year-old daughter in October 2009.
Ms Ryba, a waitress, was involved with a policeman who worked on her case after she complained about Zasada's violence, Winchester Crown Court heard.
Polish-born Zasada originally denied murder but changed his plea to guilty.
The police watchdog, the Independent Police Complaints Commission (IPCC), has started an investigation into Ms Ryba's relationship with Pc Richard Allen.
During the trial the court heard Ms Ryba - who worked as a waitress and was known as Kasha - had sought police protection after Zasada had previously been violent towards her.
An investigation has been started by the IPCC because police contact had been made before her murder.
Ms Ryba's most recent call was on 27 September, five days before she was killed.
It is likely Ms Ryba's relationship with Pc Allen will form part of the inquiry.
Dorset Police said the officer had not been suspended from the force, although he was conducting non-operational duties under close supervision.
"This position is reviewed monthly and we await the IPCC investigation result," a spokesman said.
Ms Ryba suffered eight potentially fatal stab wounds and 18 slashes, including defence wounds to her arms.
An inquest heard the cause of death was a stab wound to the heart.
The 26-year-old was discovered in a car park outside flats in Wellington Road.
During the trial Anthony Donne QC, prosecuting, told the court that Zasada murdered Ms Ryba out of "anger and jealousy", although he said it was not clear whether he knew she was developing an "association" with a police officer.
The court heard that Zasada, of Norwich Road in Bournemouth, sent text messages to his friends saying that he had killed Ms Ryba and that he intended to kill himself.
Police found him in his car having taken some medication and with superficial slash wounds to his wrists, Mr Donne said.
Zasada is due to be sentenced on 11 October.