Stranger showed Poole schoolgirl adult video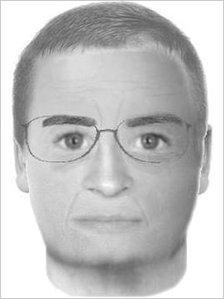 An e-fit has been released of man who approached two schoolgirls in Dorset and showed them indecent images.
The girls were sitting on a ledge behind St John's Church on Ashley Road in Parkstone, Poole, when the man approached them on 28 August.
One of them, aged 12, walked away, but the man went up to her friend, aged 13, and held his mobile phone close to her face and showed her an adult video.
She told him she would call the police and he walked away.
The man was described as in his late 30s or early 40s, of an average build, with short hair and wrinkles on his forehead.
He was wearing a dark green T-shirt and cargo shorts.
Police are appealing for witnesses.
Related Internet Links
The BBC is not responsible for the content of external sites.