Ex-chief nursing officer to head Poole Hospital trust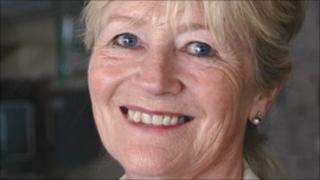 The former chief nursing officer of England has been appointed as interim chair of Poole Hospital NHS Foundation Trust in Dorset.
Dame Yvonne Moores, who lives in Ferndown, has been a non-executive director of Poole Hospital since 2006.
She was appointed as the vice chairman by the trust's council of governors last Tuesday, the trust said.
Dame Yvonne will take up the role as interim chair when Mr Peter Harvey retires from the post on Tuesday.
Dame Yvonne also held the post of director of the NHS Executive from 1992 to 1999.
Prior to that, she was the chief nursing officer for Wales from 1982 to 1987, and of Scotland from 1988 to 1991.
Dame Yvonne is also currently pro-chancellor of Bournemouth University.
Chris Bown, the trust's chief executive, said: "As an established and experienced non-executive director, she will provide a high standard and continuity of leadership when Peter Harvey steps down at the end of November. "
The process for recruiting for a new chair will begin in the New Year, a spokeswoman for the trust said.