Poole People claims former council leader's seat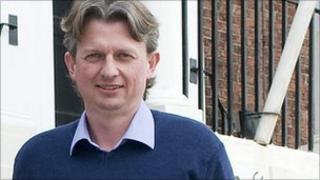 A by-election following the death of Poole's former council leader has been won by a newly-formed political party.
Mark Howell, of the Party of Poole People, overturned a Conservative majority of 760 votes to win the Poole Town ward seat.
The council seat was left vacant by the death of Conservative Councillor Dr Brian Leverett in September.
Mr Howell said: "There is discontent over a range of issues and the over-development of the town centre."
The party, which says it is "neither left nor right", was set up two months ago and Mr Howell said it now planned to recruit candidates for the May 2011 council elections.
The turnout for the by-election was 17.32%.
The result means that Borough of Poole Council remains in overall Conservative control. There are 22 Conservative members, 17 Liberal Democrat and two independent and one Poole People member.