Health chiefs unite to tackle adult obesity in Poole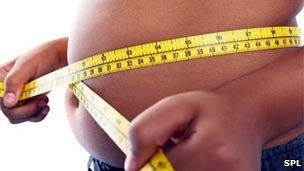 More than a quarter of the adults in Poole are obese, recent health figures suggest.
Adult obesity in the Dorset borough, which has an estimated population of 141,200, is at 26.53% - "significantly worse" than the national average of 24.5%.
Poole is now among 134 local authority areas in the South West which has a weight problem, research by the Association of Public Health Observatories shows.
In contrast, its neighbour, Bournemouth, has faired better with a rate of 24.30%.
Meanwhile, other parts of the county including Christchurch, East Dorset, Purbeck and West Dorset were all found to have a much lower average.
So why has a significant portion of Poole's adults put on so much weight?
Lindley Owen, consultant in public health for NHS Bournemouth and Poole, believes the figures do not necessarily tell the full story.
"If people have a body Mass Index (BMI) of over 30 they are put on an obesity register by their GP," said Mr Owen.
"There could be a higher number of obese adults in Poole or GPs could be more alert to the risk of obesity to health in Poole."
A BMI score below 18.5 is classed as underweight but 18.5 -24.9 is considered a healthy range.
A person classed as obese is at increased risk of heart disease, stroke and type 2 diabetes.
In a bid to tackle the problem NHS Bournemouth and Poole has joined forces with the Poole and Bournemouth councils to develop an Obesity Strategy and Action Plan (OSAP) for the next five years.
One of the initiatives contained in the proposal is a ban on fast food outlets operating within a mile of schools.
"In a child's daily life processed food is heavily advertised, " added Mr Owen. "We know we have to do something."
However, a spokeswoman for the McDonalds burger restaurant chain, told BBC News: "The issue of obesity is a complex one, recognised to include a variety of factors from diet, to activity and lifestyle.
"While we recognise that as a responsible food company we have a role to play in the debate, we would not comment on something that is mere speculation at this stage."
The OSAP also looks at early intervention by GPs and ways of building exercise into people's lifestyles.
"We walk less, cycle less and drive more," said Mr Owen.
His comments come amid anger over Education Secretary Michael Gove's decision to axe the annual ring-fenced funding for school sports partnerships, set up in 2006 to encourage sport and PE in schools.
Campaigners have argued his move puts "the future health of all the country's children at risk".
But Mr Gove said the £2.4bn invested in school sports over the last seven years had produced a system that was too bureaucratic and of "variable quality".
Despite the obesity figures, the Borough of Poole has been operating a health intervention scheme for the last 12 years, which focuses on encouraging referred patients to exercise three times a week for 30 minutes over a three-month period.
Grandmother-of-four Pauline Dawson weighed 16 stone before she dropped more than three on the scheme
The former healthcare assistant, from Parkstone, who gained weight after hurting her back lifting patients, now swims and takes an aerobics class.
The 63-year-old told BBC News: "Exercise is important. You feel better about yourself; more in charge of your body; more in charge of your life."
Meanwhile, Dorset NHS says it is also making a headway with its two-year-old programme Health Choices.
The joint initiative with commercial weight loss organisations allows referred patients to attend slimmers' meeting free of charge.
Michael Adams, from Portland, is the scheme's most successful referral after losing almost seven stone in less than eight months and raising £300 for Diabetes UK while doing so.
Medics recently told the father-of-two, diagnosed with type 2 diabetes 15 years ago, he would have to inject insulin rather than take tablets to reduce the sugar levels in his blood.
The 52-year-old depot manager then discovered his dependency on insulin disqualified him from continuing to hold a PCV licence to drive coaches.
"On an average day at work, I would have one or two bacon rolls; a couple of sausage rolls, a couple of packets of crisps; maybe a pastie," Mr Adams told BBC News.
"On a night out on Friday or Saturday, I used to drink 20 pints.
"A lot of it was ignorance [about food content] - people should be educated about eating well."
Related Internet Links
The BBC is not responsible for the content of external sites.