Weymouth's women's refuge plan deadline extended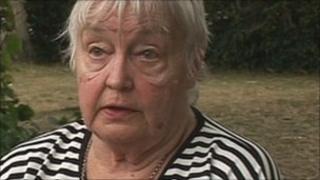 Campaigners fighting to reopen a Dorset women's refuge have been granted an extension to the deadline for submitting their half-way house plan.
The refuge in Weymouth, which provided emergency shelter for more than 1,000 women and their children, shut in 2009.
Landowner Weymouth council, which thinks the site may be worth up to £400,000 if developed, had given them until 4 January to produce a bid.
Campaigner Gill Taylor said the group would now submit its plan on 31 March.
'Way forward'
At a management committee held on Tuesday, Kate Hindson, the council's communities and people manager, recommended The Friends of the Weymouth Women's Refuge be given the extra time to deliver their final proposal.
Councillor Kate Wheller, from Weymouth Council, told BBC News: "The Friends of the Women's Refuge have been working tirelessly since its closure last year.
"I am hopeful that with a little more time we will be able to find a way forward."
Under the plan, the property would be converted into four flats for women who have already been in a refuge and "do not require a high level of support" but are not ready to live independently.
The victims of domestic violence would hail from both west and north Dorset. One of the units may also be used by male victims.
It is hoped Magna Housing Association will purchase and convert the building - formally owned by Stonham Housing Association - and another association will provide the service and support staff.
Campaign supported
Mrs Taylor, a member of the campaign group, told BBC News: "The business plan has not been completed and we are hoping to secure an agreement from both housing associations.
"We need to secure £39,000, which will cover staffing and £25,000 for the one-off set up cost."
The campaign has been supported by Erin Pizzey, who started the first women's refuge and founded the charity Refuge.
The refuge was closed because Dorset County Council, which funded the service, concluded that a mobile outreach team to help both male and female victims of domestic abuse could replace the centre's work.
Councillors are due to rule on the final proposal on 7 June.