Dorset mother's lollipop patrol petition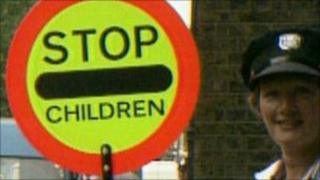 A Dorset mother has launched a campaign to stop the county council axing its school crossing patrols.
Helen Toft, of Weymouth, has begun a petition urging Dorset County Council to reverse its decision to cut funding for the lollipop men and women.
The cuts are among a raft of measures agreed by the Conservative-run council in December to help save £27m in 2011/12.
The council said the patrols could be offered as volunteer roles.
Ms Toft, who runs a walking bus service to Holy Trinity School, said: "Without the crossing patrol there will be dead children on our roads.
"I can foresee that, without crossing patrols in place, people will revert to taking their children to school in cars as the only means to guarantee their safe arrival.
"This is hardly encouraging sustainable travel to and from school."
Ms Toft says she has written to schools across the county asking parents, neighbours and children to sign the petition which she intends to present to the council.